5 Major Reasons Why Global Village is a Must-See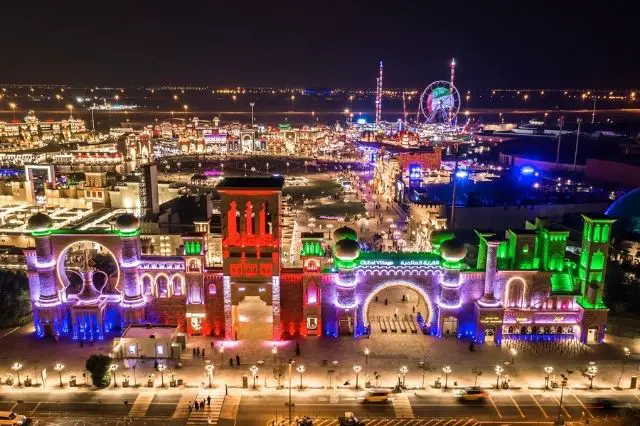 Looking for a tourist spot? Want to go shopping? Want to take your family somewhere special? Looking for a theme park for you and your kids to have a joyful day? Or do you want to travel the world in a single day? The Global Village in Dubai offers everything you can imagine and so much more. With museums, theme parks, entertainment zones, shopping centers, this is a place full of excitement.
When you consider everything that this awesome place has to offer, the Global Village Dubai tickets are well worth every penny. With the pavilions representing various countries from UAE, Afghanistan, Iraq, Europe, and America to India, China, Morocco, South Korea, Thailand and so many more, in Global Village, you will get the chance to experience the cultures of many different countries under one roof. Understanding and appreciating different cultures creates respect and lets people from all around the world bond in a beautiful manner in the Global Village.
These are just some of the reasons why the Dubai Global Village is a must-see for everyone. In addition to these, here are five more excellent reasons why you must visit the Dubai Global Village:
1. Lose Yourself in the Fantasy Island
Fantasy Island is a real fantasy with a giant Ferris wheel and exciting roller coasters. With rides like Loop Fighter and Cape Fear Ghost Train, not only will the kids have the time of their lives, but it is just as thrilling for the adults too. Let your inner child roam free in Fantasy Island and visit your childhood again. But the rides are not the only attractions here, the beautiful fireworks, live music shows and captivating dance performances are all part of the reason why your heart would never leave Fantasy Island.
2. Sensational Live Shows
A spectacular line-up of live shows and events awaits guests of all ages at the Global Village every year. With over 40,000 live shows every season, the Global Village hosts some of the most popular and influential performers and celebrities from the Middle East, Asia and other parts of the world. Watch your favorite artists perform in the most spectacular concerts and explore new talents through the incredible live shows. The street shows are just as amazing at the Global Village and with multiple stunts shows and haunted houses, you just can't get enough of it all.
3. Ripley's Believe It or Not!
Believe it or not, but Ripley's Believe It or Not! is a part of the Global Village. The first odditorium in the region, Ripley's Believe It or Not is a museum exhibiting unusual curiosities. Based on the popular American franchise, the museum is an attraction for people of all ages. It features an array of bizarre exhibits, from magic tricks to pop culture artifacts and stories that seem to question reality. This insane adventure is an exhilarating experience with its too weird-to-be true concept and other-worldly theme.
4. Unlimited Fun at the Carnival
If you are looking for non-stop fun, the Carnival at the Global Village is where you need to stop looking and start enjoying. With over a number of rides, including simpler ones for the kids and more thrilling and gut-wrenching ones for the adults, everyone gets their piece of the cake. Multiple arcade and skill games will keep the fun going for you the entire time. Be prepared to get spooked at the haunted house or test your shooting skills at the SharpShooters range, there is so much to do at the carnival that you would be jumping with excitement the entire time.
5. Book Your Seat at Circus Circus
The Grand Circus at the Global Village Dubai accommodates 500 spectators for each show, so it would be a smart idea to book your tickets well in advance because becoming a part of this circus is not an opportunity to be missed. With amazing acrobats, from all over the world, performing stunts so tense, the shows will have you at the edge of your seat the entire time. The shows are performed by the most experienced gymnasts and rope walkers, with nerve-wracking acts that keep your eyes glued to the stage. But it's not all nail-biting, a professional team of Columbian Circus Superstars will have you laughing like a kid again.