Road Tripping Down the Croatian Riviera: How to Do It for A Perfect Holiday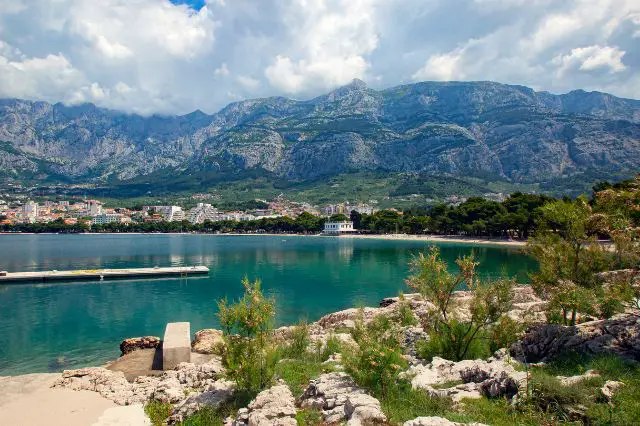 The Croatian coastline is simply amazing. There's not an inch of the riviera that isn't inhabited, or a hotel is erected, but with the many mountains starting right off the coast, parts of the riviera are simply uninhabitable.
Roads driving through these places offer some of the greatest sights you'll ever see in your life. Facing west, the Adriatic offers spectacular sunsets. Find a parking spot while driving the amazing roads, and enjoy the view.
The best way to do it is by flying over to some of the local airports and renting a truck, camper, or UTE. Find an excellent vehicle to accompany you on your adventure, and have fun. Some people prefer driving their own vehicles, and this option is an even better solution if it is available.
Driving your own vehicle means you can prepare from home. If you own a truck or UTE, you can look for the best alloy UTE tool boxes the market offers in your country and be sure you're ready for some of the best days of your life. Follow up to see some tips on how to road trip through the Croatian riviera.
Start your trip in Pula or Dubrovnik
Pula and Dubrovnik are the northeast and southwest airports available. There's the Rijeka airport which is even far north, but you'll miss the Istra peninsula, which is a major part of your trip. If possible, book your tickets to go back to the other airport. Most rent-a-car companies will allow you to pick up the vehicle on one and deliver the vehicle to another airport.
Let's start our trip from the north. We get off from Pula airport and head to Rijeka down the coastline. At this point, you're moving north, but very soon, the road goes south to Zadar, one of the biggest cities down your trip.
Explore every city you come across
Every single city you'll see during your trip is worth visiting. All of them were highly influenced by Roman civilization. You can find many ancient sites witnessing the times when the coast was part of the powerful Venetian State.
Aside from historical sites, these cities offer phenomenal food served by amazing people. Yes, the prices are a bit higher than other touristic locations, but this is quite normal since Croatia is lately one of the most valuable tourist attractions worldwide.
Some major cities, like Zadar, Split, and Rijeka, are also industrial and economic. Thousands of people live, work, and study here. Not all of these people live from or for tourism, so have this in mind. They can be quite busy and chaotic.
Explore the numerous lagunas and bays
The entire Croatian coast is filled with bays and islands. Although not a huge country, the entire sea line has over 1000 islands. Many of them are not inhabited, but they create the chance to explore and enjoy amazing places with clear water.
If you're a fan of diving and swimming, the relatively cold Adriatic waters offer a unique experience. Since most of the coast is in stone, the water is sparkling clean. You can easily see through the salt water as if it was fresh water. Use the chance to stop by and enjoy the sea.
Plan camping and sleeping before taking off
Hotel fans will easily find a place to sleep as there are thousands of hotels along the way. From budget-friendly to the most luxurious places on earth; there's everything available along the Croatian coastline.
Those who prefer camping will have to plan better. There are many camping sites, but you need to know exactly where they are and plan your trip to get there in time. You also need to know the rules and terms for using. Not all of them provide everything you need, so read a bit before you start your adventure.
Don't miss Dubrovnik
Dubrovnik is by far the flagship location of the Croatian Riviera. The city where some of the wealthiest and most popular people of the show biz vacation is a spot you must not miss. Aside from the fabulous old city, this is a place rich in history.
The Yugoslav war left some scars too, so take a chance to appreciate life and understand how valuable freedom is. Seeing what war does to places like these show how much we need to preserve peace. Head to the airport when your trip is finished.
Conclusion
The Croatian riviera is surely one of the most fantastic places on Earth. With the many islands and spectacular beaches, old cities, and spectacular people, it is definitely worth visiting. If you still haven't found time to visit, be sure to put it on your bucket list. It's an experience you can't miss.