Most Time-Saving Way to Travel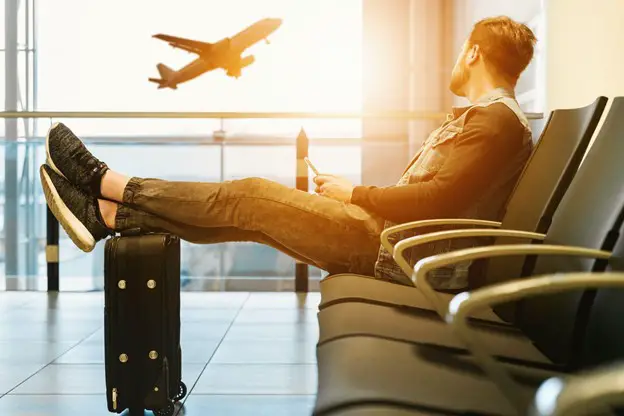 Travel planning is not always straightforward. It might take a lot of time if you've had many different destinations to coordinate or travel with a large family or group. And even when choosing restaurants while traveling can be challenging to deal with various allergies and dietary restrictions for different people.
It is essential to arrange your upcoming trip now since most of us enjoy more than the usual time at home. Whether you're planning an epic backpacking journey around the world or a short domestic vacation to see relatives, it makes sense to map out your itinerary in advance to focus on other aspects of the trip as it approaches. With that, you can save time by organizing your trip route and schedules with Route4Me Route Planner, which coordinates multiple stops that could save you money.
To have a memorable and fun experience while traveling, we've put up a list of time-saving ways to help you plan your trip more effectively and minimize lost time while you're on the road.
Prepare your travel arrangements in advance
Preparing for your trip with little time is among the least effective methods. Browsing on blogs, Pinterest, and Google can take you hours, and you may see yourself revisiting the same material about travel offers or tips that you've already read.
Instead of wasting your time on reading those, schedule a time for travel planning when you can commit 100% of your focus to the task at hand. Please do not attempt to plan everything at once; focus on one thing at a time until it is completed.
The critical step is to research numerous aspects of your getaway, such as flights and accommodations, find activities to enjoy your travel, and look for travel deals to help you with your travel budget.
Construct a plan: Pick destinations and organize an itinerary
A lack of planning will only lead to a whirlwind of vacation photos, activities, and flight possibilities that may or may not suit the time and money you have available for your trip. And for you to have the best time while enjoying the destinations you have picked, here are some tips on creating an excellent traveling plan.
First, make a budget plan for your trip and a schedule for when you want to go. We all have limited freedom regarding when and how long you can travel, so having your vacation schedules in order may help you better understand your alternatives.
Second, save time and money by narrowing down your travel location alternatives to those that are genuinely practical and entertaining.
Lastly, the best method to book a trip is to break it down into smaller parts and work it one at a time. Make a list of everything you need to do, from booking flights and other transportation to lodging, activities, and dining out.
Make use of travel search engines
The use of travel search engines can save you a significant amount of time because they allow you to search and compare rates for flights and hotels from various brands without visiting each firm's websites. You will be able to evaluate several alternatives and costs from multiple companies in one convenient location, helping you make more informed selections in less time.
Finding the finest hotel and airfare prices will be much easier if you know the most popular travel search engines and can utilize their advanced search operators effectively and efficiently. Many travel search engines enable you to specify those in advance to only see results within your money or meet your other criteria. It means you don't have to wade through many irrelevant search results.
Use package deals to your advantage
Purchasing a package deal might save you a significant amount of time because someone else has already planned a considerable portion of your itinerary in many situations. While many of them allow you to personalize package offers to best meet your needs, others will enable you to combine the two, giving you the best of both worlds.
Gear up smartly!
Some like to travel as light as possible, while others oppose it. Since you never have to worry about missing your luggage and don't even have to haul a lot of baggage, they find it a little less stressful to travel with carry-ons alone.
Besides that, you may be able to save time and money by creating a travel packing list that includes everything you'll need. You can also try to buy all of your travel necessities online in one sitting.
Unless you have a list of everything you need to bring, you're nearly sure to forget something essential and scramble to find it at the last minute. If you discover that you've left something out of your shopping list, you may be obliged to buy it at a higher price and waste time throughout your trip.