5 Popular Land-Based Casinos You Should Visit in Australia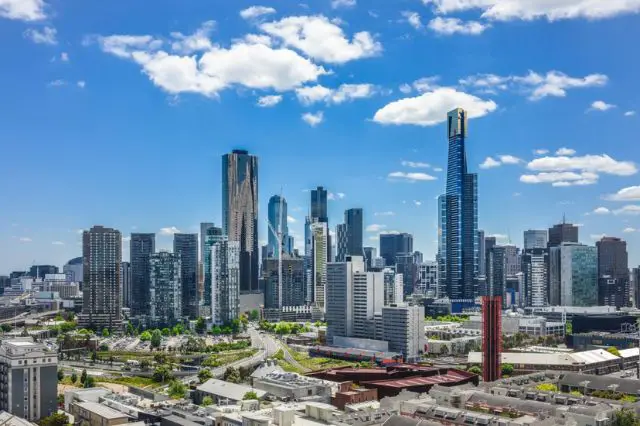 Over the years, Australia (Down Under) has become one of the top vacation destinations in the world. If visitors are struggling to find something to do in Australia, they must be locked in their hotel rooms. From water sports to amazing site-seeing destinations, Australia has something for everyone no matter their age or from which country they come.
For adults who like to get away for a little exciting adult entertainment, Australia does offer access to a number of quality land-based retail casinos. If you are planning on being in the country anytime soon and like playing casino games of chance for real cash, you might want to check out some of the country's live casino action. To help point you in the right direction, here are five (5) popular land-based casinos you might want to check out.
Crown Casino, Melbourne, Australia
This is a case of the biggest also being the best. Originally opened for business in 1994 and reopened in 1997, Crown Casino remains the biggest retail casino in the country. The resort facility includes a full-service casino, restaurants, bars/lounges, and over 1,600 rooms with amenities.
The casino covers 220,000 square feet with access to a full range of table games and hundreds of pokie (slot machines) and video poker machines. The list of available table games includes Blackjack, Roulette, Baccarat, and craps. Poker players will enjoy having access to The Crown Poker Room, home to the world-famous "Aussie Millions Poker Event."
Adelaide Casino, Adelaide, Australia​
Owned by Skycity Entertainment Group, Adelaide Casino was opened for business in 1985. The casino is located in close proximity to the historic Adelaide railway station.
As for the facility, it is classified as both a casino and a recreation venue. While the property does not include overnight accommodations, it does feature a large casino floor that offers 90 or so table games (Blackjack, Roulette, Baccarat, and craps) and 950 pokies and video poker machines. Visitors also get access to a convention area, bars, and a nice selection of restaurants with good eats.
Treasury Casino, Brisbane, Queensland, Australia
The Treasury Casino was opened for business in 1995 by the owner/operator Star Entertainment Group. The property encompasses two historic buildings: the Treasury Building (the Casino), and the nearby Lands Administration Building (Hotel accommodations). The hotel section features hundreds of hotel rooms, plus modern business meeting rooms surrounded by exquisite 19th-century architecture.
As for the casino, it covers three different levels. Within the casino, visitors get access to 80 gaming tables and over 1,300 gaming machines (Pokies and video poker). This list of available table games includes Blackjack, Treasury 21 (a variant of Spanish 21), Baccarat and mini Baccarat, the Treasury Big Wheel, Sic Bo, Caribbean Stud Poker, Roulette, Craps, 3-Card Poker, and more. When taking a break from gambling, visitors can check out the facility's six (6) restaurants, four (4) bars, and live entertainment.
The hotel is scheduled to close sometime in 2023 in favor of a new casino on an adjacent property.
Country Club Casino, Tasmania, Australia
The Country Club Casino in Tasmania stands as one of the oldest retail casinos in all of Australia. The casino opened for business in 1982 and has gone through remodeling several times over the years. The casino is owned and operated by Federal Hotels of the Federal Group.
As a casino-only facility, overnight accommodations will need to be secured from nearby hotels. The casino features dozens of popular casino table games and hundreds of equally popular pokies (also see online pokies available in Australia) and video poker machines. At one point, the casino floor featured over 500 video poker machines, making it the country's largest video poker sanctuary. The casino property also includes bars and eating facilities.
Sportsmen will appreciate that Country Club Casino is adjacent to a very nice 18-hole golf course and serves as the starting point for the Targa Tasmania car rally event.
Wrest Point Hotel Casino, Hobart, Tasmania, Australia
The Wrest Point Hotel Casino holds a place in Australian history as the country's first licensed and legal retail casino. The Casino opened its doors in February 1973 under the ownership of the Federal Group, managed by the Federal Hotels subsidiary.
The property features a 17-story hotel (269 rooms) with amenities. The gaming area features dozens of live dealer table games and hundreds of video pokie and poker machines. When visitors want to take a break from winning money, they are invited to check out one of the casino's five (5) restaurants and six (6) bars/lounges. Live entertainment is often provided.
If visitors want to get a bit of sun, they might enjoy going outdoors to play on the property's 18-hole mini-golf course. Note: Children are welcome to enjoy the mini-golf facility.