How to Plan a Perfect Day Out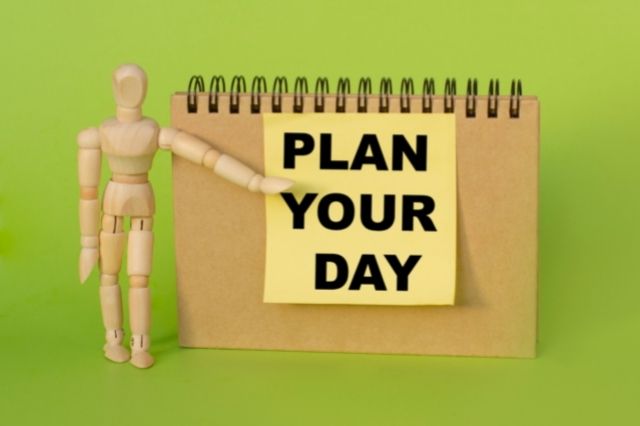 Day outs are so much fun! Even the thought of spending the whole day with your close family and friends makes us more and more impatient with each passing day. And let's be real; vacations are kind of a necessity nowadays, thanks to the exhausting society.
But, with summer taking over in most countries around the world, people are already looking forward to unwinding and relaxing.
But, to plan the perfect day out, there are a lot of things you must keep in mind before. It is actually not as easy as it seems. If you're going as a group, then you have to satisfy everyone's liking to ensure everyone enjoys their heart's content.
If you're still stuck, then here are some tips to help you.
1. Start planning before
Planning is the most important part of a successful day out. Without proper planning, there's a high chance you might not be able to go to the place you chose, because of the rush this summer.
For example, if you and your family and friends plan to spend the day in a water park, then make sure all of you have your swimwear handy. If you don't have one, you explore and buy swimwear online and then decide the date accordingly.
Planning beforehand also allows you to make subtle alterations in the plan if at all needed. These tiny things matter the most, and if you keep procrastinating, everything will become jumbled up in the end.
2. Discuss as a group
I have mentioned above that when you are traveling in a group, you need to make a mutual decision – one where everyone is satisfied. So, create a WhatsApp group, add everyone, and discuss with them.
I agree that you may have different POVs or choices, but each of you must learn to compromise in a few aspects to come to a common decision.
3. Research the place
Once you've finally chosen a place, the next thing you need to do is to research the place thoroughly. Learn about the main tourist attractions near it, offbeat places, and other places that you might be interested in.
If you have chosen a place, where you haven't been before, then this is the time you must learn about the good eateries, shopping centers, and so on.
Learning about a certain place is just as important as planning. It can even serve as a part of the main planning because I'm sure you and your group don't want to end up in the middle of nowhere!
4. Choose the places that amplify the weather
Having a day out means you are leaving all your work problems behind in the city, and setting off to somewhere new! But before you do that, it is necessary you choose the correct place, based on the season because the weather matters a lot.
During the summers, hill stations and hilly areas have comfortable weather and during the monsoon, the beaches are the prettiest places on earth. So, choose your destination accordingly to soak in all the enjoyment.
It's summer all over, and during this time the beaches are generally overcrowded. So, choose a place that has pleasant weather, where you can enjoy the most.
5. Make an itinerary
You have chosen the place and you have made the necessary reservations. So, what next?
It is always helpful to have a personal note of all the activities and places that your group has planned, and I'm speaking from personal experience. Try to jot down a rough sketch of the same, and this can help you navigate better.
Make a list day-wise, and write down the probable activities. This rough itinerary will make you more organized than the rest.
Over to you…
Planning an outing is not at all an easy task. There are a lot of aspects to it, and you have to plan your trip accordingly, in a way that satisfies every group member. Thus, while you're at it, keep the above pointers in mind to plan the perfect outing ahead!