Showering My Love on Another Anniversary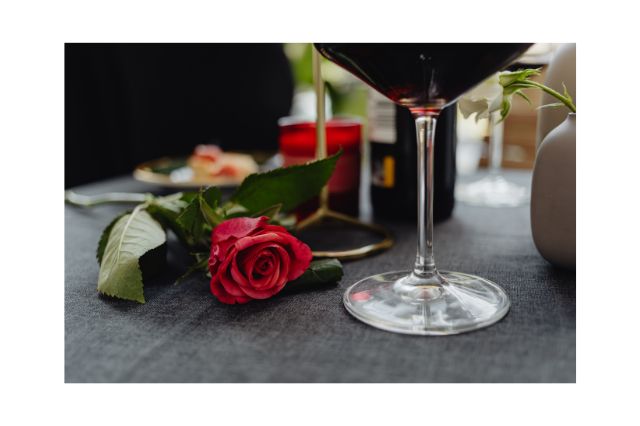 As my husband and I approach our 30th anniversary, I can't help but feel excited to celebrate our love and commitment to each other! This year, I've decided to make the occasion extra special by choosing gifts that are thoughtful, meaningful, and that he will make the most of. As we're both in our 50s, I've put some extra thought into gifts that are appropriate for our age and stage in life.
A Luxury Watch
I know that my husband has always admired classic, stylish accessories, and a watch would be the perfect addition to his collection. It is a practical gift that he will use and treasure for years to come. Plus, every time he checks the hour, he will be reminded of our special day and the love we share!
It'll be great to wear when he's out and about, but it'll look best when he's in a suit. I can't wait to see the look on his face when he unwraps his new watch!
A Smart-Watch, Too
I was contemplating whether to get my husband a new phone or some other smart device, because he's a tech-savvy person who loves to stay updated with the latest technology. With so many options on the market, it was challenging to choose the perfect one, but after considering his interests and needs, I quickly realized exactly what he would like best.
He is always on the go and lives an active lifestyle. Every day, he's in the gym, walking, or doing yoga at home. When thinking about what would make a smart device useful for him, I concluded that one that can also serve as a tool for his fitness goals would be best. So, I decided to get him a smartwatch that helps him track his exercise, like counting steps, setting timers, and being sweat resistant.
A Time Machine
One day, I asked him why he is always working out so much. He responded by saying that he wants to look younger and that waking up to wrinkles and saggy skin is a mood-buster and confidence-killer for him. At that moment, it clicked, and I realized exactly what would make the perfect gift for him!
He's always been interested in looking his best and now he's feeling self-conscious about his appearance, as he's getting older. Putting two and two together, I determined that a male facelift would be exactly what he needs to look youthful and restore his confidence!
Of course, I understand that a facelift is a big decision and not something to be taken lightly. That's why I've been doing my research and consulting with a trusted professional to ensure that this is the right choice for my husband. We've talked about it together and he's excited about the possibility of it all. Ultimately, I just want him to be happy and feel good about himself, and if a facelift can help him achieve that, then I'm all for it!
A Photo Album
For our anniversary, I decided to gift my husband with a personalized photo album filled with memories of our past adventures together. To name a few examples, the album includes pictures from our first trip to Hawaii, where we explored the beaches and hiked to stunning waterfalls. I also included photos from our road trip through the Southwest, where we hiked through canyons and visited national parks.
But it wasn't just the pictures themselves that made this gift so special. It was the memories and emotions that each photo evoked. I decided to surprise him early with it, and as we flipped through the pages together, we laughed at the silly moments and reminisced about the more poignant ones. It was a beautiful way to reflect on our journey together and appreciate all of the experiences that have shaped us into who we are today. I highly recommend creating a personalized photo album as a meaningful and heartfelt gift for your loved ones.
An Engraved Keepsake Box
After everything, I still felt like it wasn't enough, so as I considered what else to get my husband, I knew I wanted it to be something special and meaningful. I realized that with the new watches, he would need some place to keep them, so I got him a keepsake box – a custom-made wooden one, with our initials and anniversary date engraved on it.
It'll be perfect for storing his watches, as well as anything else, such as love letters, photos, and small trinkets. I know he'll love the thought and effort put into such a personal gift!