10 Tasty Drinks to Charge you up In This Winter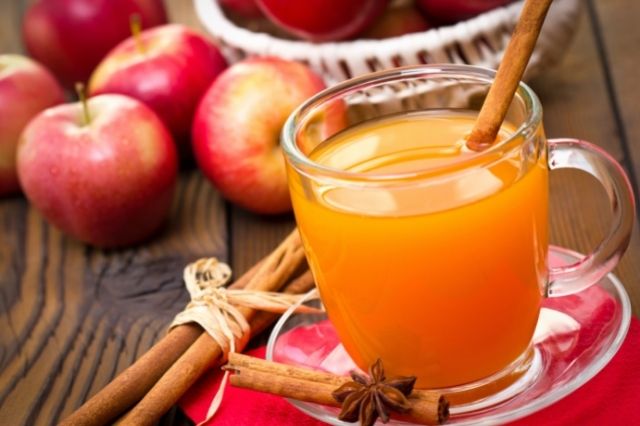 With the winter season going at its peak and the festive season just a few days away, don't you want to know what the delicious drinks are to charge you up? Alas! For that, all you would have to do is read our blog!
We'll help you with 10 super tasty drinks that are sure to charge you during this winter season. Let's check out what they are in the segment below:
1. Gin & Tonic
Well, it might be vintage, but there is nothing tastier than sipping a glass of gin and tonic while sitting right near the fireplace. And don't forget to add a slice of lemon to it to get the perfect high and superb taste. Also, we would advise you to get yourself a premium tonic water to enjoy the drink notes.
2. Mulled Cider
Another winter drink that you must not miss out on is this one! The drink has apple cider as its primary ingredient and also other whole spices that give it a warm taste. Some of the whole spices used in this drink are cloves, star anise, cinnamon, allspice, and nutmeg. All of which makes this drink extremely tasty and cozy to drink during the winter days.
3. Hot Chocolate
No one can say NO to chocolates!! Isn't it? So, why not swirl up some cocoa, vanilla, milk, sugar, and Choco chips together to blend yourself with some hot chocolate on a winter afternoon! And don't miss out on adding some froth or cream to make it look even more delectable.
4. Masala Chai!
Well, by now, the entire world knows what the masala chai is all about! And if you've simply heard about it this winter, don't miss out on drinking this Indian spice tea! It's got a creamy texture with the dominant flavors of cinnamon, cardamom, and ginger. And don't miss out on topping it up with some malai on it. (Cream)
5. Hot Buttered Rum
We all know about rum and cola, but what about hot buttered rum? Have you tried it ever? Well, if you haven't this winter, don't miss out! And to let you know, this drink is quite a vintage one! With the highness of rum and the presence of spices and butter, this drink is sure to steal the show.
6. Cranberry Margarita
If you're someone who likes a soft yet crisp drink and clicks the refresh button of your mood, this is the one! The subtle flavors and the refreshing cranberries make this margarita a favorite for many. Of course, its bright red color makes it a perfect choice for a Christmas party.
7. Chai – Vanilla Latte Style
This Christmas, it's time to play the new style with the vanilla chai latte! It's got the beautiful cappuccino froth with the perfect Indian spiced milk tea. And, of course, a dash of vanilla flavor to it! For this super fancy drink, you wouldn't have to put in much effort; the recipe is simple to make and extremely tasty to consume.
8. Boozy Rum Apple Cider
Well, we all know what spike is! So, why not spike the ACV this winter! Add some flavorful whole spices to apple cider and then brew it well. Finally, add some rum to the cocktail. And sip it slowly, sitting around your fireplace. We're sure this is something which will soon become your very favorite.
9. Mulled Wine
If you've never tasted this one, then you've indeed missed out on one of the best winter cocktails. It tastes scrumptious with its dominating top notes and has flavorful cinnamon, allspice, and cloves. And if you're a new cocktail drinker, the sweet flavors are something that you'll simply fall in love with!
10. Sangria – Apple Cider
Another winter drink that you must try is this one. It is a mixture of orange, cinnamon, and red wine. Of course, the major ingredient here is the sparkling apple cider, which makes this drink refreshing. Try it once, and you're sure to be incomplete awe!
Final Thoughts
With our list of 10 super tasty drinks mentioned above, we are sure your winter season is not going to be boring anymore! So, do try them and let us know what you think!