5 Things You Should Know about Car Insurance Before Taking Your Next Road Trip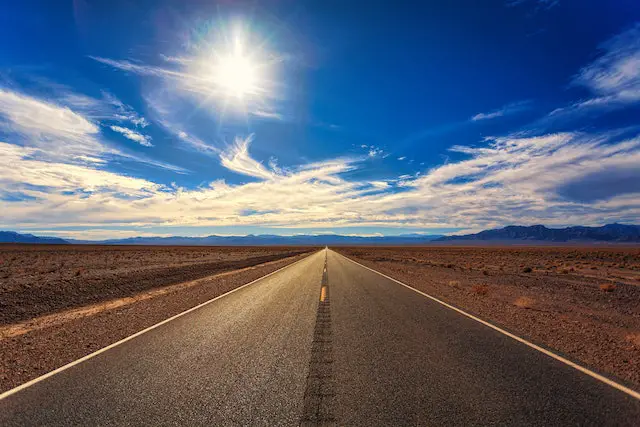 Road trips are always an adventure, and whether you plan them down to the letter or aim for a bit more spontaneity, having the right car insurance is a must.
Not everyone is an insurance expert, of course, so here are aspects to keep in mind before you get behind the wheel for a cross-country jaunt.
Insurance follows the car, not the driver
The first thing to know is that you don't have to spend all of your time driving if you've got friends onboard with you.
This is because most insurance policies cover the car, and will apply if you're involved in a crash no matter who's at the controls. Just make sure that any co-drivers have an up to date license, as well as checking with your insurer beforehand, and you should be good to go.
Paying for additional coverage on a rental vehicle is wise
Renting a car for a road trip is a good option if you don't own a vehicle outright, and all rental vehicles will come with a basic level of insurance.
The problem with this is that you'll still be liable for certain costs if something goes wrong, so splashing out a little extra each day for a damage waiver is worth it if you want total peace of mind.
Been convicted of a driving offense? You can still get cheap insurance
Even if you've got previous auto-related convictions on your record, there's no need to pay over the odds for car insurance, particularly if you're planning a road trip.
Sites like Cheap Insurance make it easy to find providers that offer SR-22 policies, which are needed when you have a historic offense that's still hanging over you.
There's no getting around the fact that you'll still pay more for cover, but there are opportunities to keep costs down if you compare quotes.
Crossing national borders requires extra insurance
Should your road trip extend beyond the boundaries of the US, such as to Mexico, then you need to purchase extra insurance that will keep you covered when you're in foreign climes.
Some policies will include overseas cover as standard, but most won't, so read the small print and be prepared to pay more.
Usually you can make this less expensive by specifying the amount of time for which you require the cover. This can be done daily, or you can purchase a policy which encompasses weeks or months, as required.
Car insurance won't always cover personal belongings
If you're expecting that your auto insurance policy will have your back if your vehicle is broken into and your possessions are stolen, you could be in for a nasty shock.
This is another variable to be aware of, and an area that requires additional cover in the case that your current policy doesn't give you this level of protection.
Bear in mind that if you've also got a separate travel insurance policy to make your journey less stressful, this could come to your rescue. It all depends on the provider, the product, and the circumstances which led to the theft.
Final thoughts
Road tripping without car insurance is a huge mistake, but it's also an error to not look closely at your cover before you hit the road.
Over-provisioning when it comes to insurance is better than being too frugal and leaving yourself in the lurch if you do need to make a claim.
That said, saving money by comparing policies from different insurers is advised, as this will also give you a chance to see which features are included, and what represents good value for money.