5 Tips to Stay Fit After Having a Baby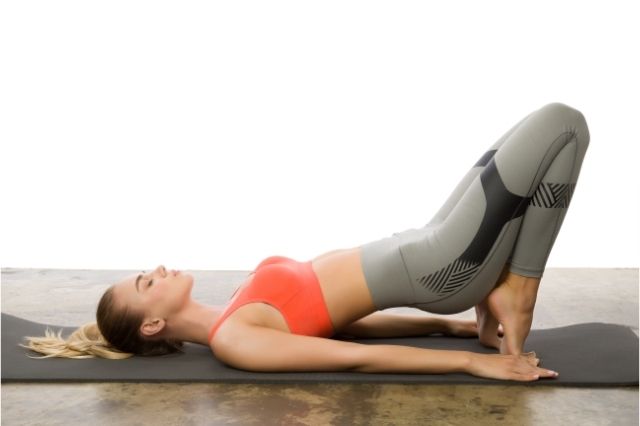 For a mother having a baby is one of the greatest blessings of life, but it is also true that having a baby exhausts the mom's health by a lot.
The body goes through a dramatic change during pregnancy, it gains weight by 25-30 pounds within a span of just a few months, mood swings stay all day, breasts become larger, legs become heavier and plumper, the whole posture, the abdomen becomes fat, heart rate increases and blood pumps increased by 50%. All of this and a baby. Post-delivery also brings a lot of health disorders but hey, nothing can match the feeling of becoming a mother.
It becomes difficult for almost every mom to juggle between work, baby, and health. And due to this, most moms become obese after giving birth. But if you want to get back in shape like Kylie Jenner, here are some useful tips that you must follow.
1. Take things slowly
One thing you should keep in mind is that your body is not the same anymore. Even right now, it is going through different hormonal changes and is fragile. So, take things slow.
It is tempting to read how celebrities got back into shape in no time but don't forget about the several nannies they have at their disposal. So, do not jump into high-intensity training and workouts straight after delivery.
Instead, start taking daily walks or practising yoga every day. It will not only help you reduce your weight but will also give you peace of mind which is absolutely needed.
2. Follow a schedule
It is indeed hard to follow a schedule after having a baby because everything is new for you after all. But do not worry, it is still possible if you tweak your schedule according to the new routine.
In the initial months, babies tend to sleep a lot. So, once your little ones are sound asleep, use the time to relax and then get moving.
If you want to do something fun and still effective, then groove to some music and Zumba videos. It will make you sweat and will get you in a mood to handle the next cry session of the baby.
3. Induce cardio in daily chores
If you are living alone, handling the chores and taking care of the baby can be quite a task. So, it's understandable if you do not have time for exercising or just don't feel like it. In that case, do some cardio exercises and workout movements in your daily routine.
Whatever chores you are doing, do it like you are doing a workout. This is a simple and very effective trick that can come in handy for all our busy mothers. Sure, it takes time but we already agreed not to rush things.
4. Take supplements
After delivery, moms usually go through intense weakness, anxiety, and digestion issues. Also, food cravings make it difficult to digest anything healthy. it is quite a possibility that you may vomit involuntarily while jumping back to your healthy diet.
So, instead of using the trial-and-error method, go ahead and check out, https://inshapemummy.com/. The best part about this website is that it tells you all the healthy recipes, rich in nutrients that are really good for the mother's body while taking care of the taste buds. So, expect them to be healthy and tasty.
Don't forget to check out their range of supplements that can help you to maintain your body's needs. But it is advised to take your doctor's opinion before trying these.
5. Learn to love your own body
Yes, your body is going to change. So, learn to accept it. Do not hate any part of your body because hey, you're a mother now.
Remember how Eva Longoria flaunted her post-pregnancy tummy at the Cannes film festival. If she can then you can too, girl. Be confident about yourself and love your body no matter what. You will be happy with the results as well.
Over to you…
Being a mother comes with a lot of responsibilities but you should never forget about yourself. Yes, the process of getting your body back is indeed difficult and it may not look the same as before but still, you should do it. Because a healthy mom means a healthy baby. And who doesn't want that?