Need to Plan a Prom? Here are Some Useful Tips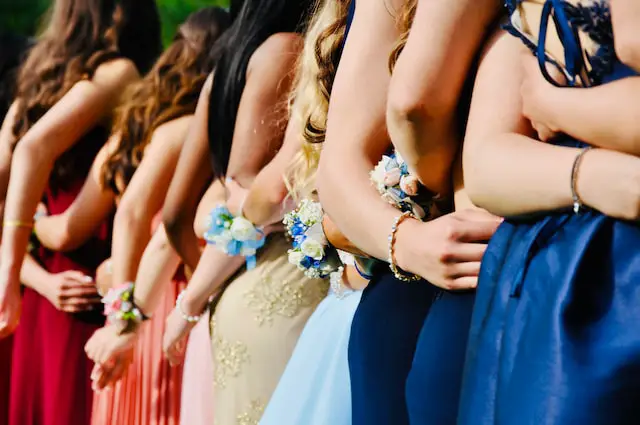 There are many reasons why proms are so important. For many high school students, prom is the first truly formal event they will attend. It's a chance to get all dolled up in a beautiful dress or suit and feel like a princess or prince for the night. Prom is also a major social event where students can mingle and dance with their friends. For seniors, prom is often the last big hurrah before graduation. It's a time to make memories with friends that will last long after high school is over. No matter what your age, prom is a special night that you'll always remember. So! What can you do to make this one night so special and remembered for years and years to come? Let's take a look!
Work on the Details
First, work on the details like choosing a theme, sending out invitations, and making sure that your guests have all the information they need before the event. If you're stuck on a theme for the occasion, we've compiled a list of some of the most popular prom themes below for you to take a little inspiration. So whether you're a fairy fantasy land fanatic or an old soul with a love for the golden age of Hollywood, some of the below themes should start to get your juices flowing.
City Lights
Celebrate in style under the stars with this glamorous theme. Think string lights, glitter, and sparkles.
Enchanted Forest
Create a magical night with this ethereal theme. Think trees, moss, flowers, and fairy lights.
Vintage Hollywood
Go back in time with this classic Hollywood-inspired theme. Think red carpets, glitzy dresses, and tuxedos.
Masquerade Ball
Add a touch of mystery to your prom with this mask-filled theme. Think Venetian masks, sequins, and feathers.
Winter Wonderland
Bring the beauty of winter to your prom with this frosty theme. Think snowflakes, icicles, and white lights.
Whichever theme you decide on, go all out and make it the most insta-worthy event possible. You only get one prom, after all. Make sure it doesn't go by halves!
Set the Date
Choose a date and location early to get the best price and selection. If you wait too long to book your venue, you may not be able to get the location that you want. Similarly, the closer you get to the date of the event, the more expensive it will be to book. So, it's important to set a date early to get the best price and selection.
Get the Votes In
Start the prom king and queen election process early using a fair voting system, such as a balloting process. A ballot is a document that is used to vote for someone. In the case of prom king and queen, each student would get a ballot and then use it to vote for who they want to be crowned. You could choose to add different awards and prizes, to make the prom less mainstream and more inclusive. For example, some other ideas for awards could be 'Most Likely To Be President' or 'Most Likely To Start A Wellness Retreat.' You can even throw some more in for fun, such as 'Most Likely To Buy Everyone Doughnuts.' This way, there's a chance for more people to feel special, and it takes some of the pressure off of the burning need to be prom king or queen.
Get Fitted
Next, choose the right dress that fits well and is comfortable to wear. There is no one perfect prom dress, but there are ways to find a dress that will look great on you and feel comfortable wearing. Start by considering your body type and the kind of silhouette you want. Then, take into account the color, fabric, and details of the dress. And finally, make sure to try on several dresses before making your final decision. You could always go a little green and upcycle something your mom has in her closet if you've got a hand for creativity and the skills! With a little bit of effort, you're sure to find or make the perfect prom dress!
Your Carriage Awaits
Make sure you have transportation arranged for your guests, so everyone can enjoy the evening safely. There are many different transportation ideas for proms, but some of the most popular include renting a party bus, limousine, or even just hiring a designated driver. If you're feeling extra, get a horse and carriage, so you can live your Disney princess fantasy! No matter what option you choose, make sure everyone can enjoy the evening safely.
Stay Hydrated
Plan ahead for food and drinks, so everyone can refuel during or after the dance. Some popular food and drink items for proms include:
Miniature burgers or sliders
Fancy finger foods like shrimp cocktail or sushi
Mini chicken and waffles
Small bite desserts like cake pops or macarons
Champagne or sparkling wine
Specialty cocktails like a prom punch or champagne cocktails
Have Fun
And lastly, have fun! Prom can be a really fun and special night, but it can also be a little bit stressful. You've worked so hard to plan it, so now is your time to enjoy it. Here are some tips to help you enjoy your prom night and not get too anxious:
Don't Try to Do too Much
Prom is just one night, so don't feel like you need to overdo it. Just relax and have fun!
Be Yourself
You'll have more fun if you're just being yourself instead of trying to be someone you're not.
Savor Each Moment
Take some time to enjoy the little things. From getting your hair and makeup done to dancing the night away, savor every moment!
Block Out the Haters
Don't worry about what other people think. This is your night, so focus on enjoying yourself and don't worry about what other people are doing. Everyone else is just as much focused on themselves as you are on yourself.
Trust Your Gut
Trust your gut. If you're not comfortable with something, don't do it. You should only do things that make you happy and comfortable.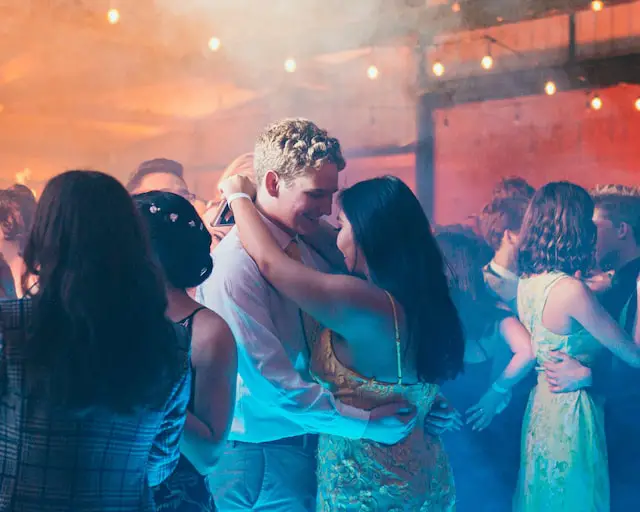 Overall, one of the most important nights in a high school student's life is prom. It's a special night to remember, and there are many different ways to enjoy it. The key to having a great time at prom is to plan ahead and be prepared. Just remember, choose your theme, set your date, pick your outfit and mode of transportation, and most importantly – enjoy! Prom is a night to let loose and enjoy yourself. Dance, take photos, and make memories that will last a lifetime.