Video Marketing Errors You Should Stay Away From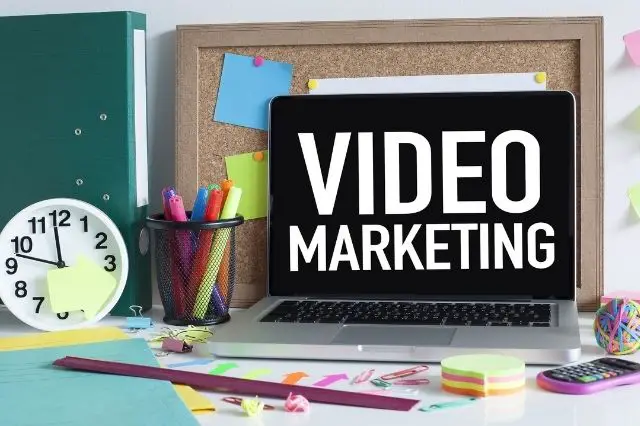 Let's start with a simple statistic- Research suggests viewers retain 95% of a message when they watch it in a video compared to a mere 10% when they read it. What does this mean for your business? Simply, that it's high time to revamp your marketing strategy around newer trends- video marketing.
Video marketing means promoting your products and services through digital mediums- YouTube ads, promotional videos and Instagram reels. The problem is marketing strategists often take it too casually. The result is low website traffic, zero promotional value, and in the end, all seem to be a waste of money.
So, for your advantage, we have listed six tips that will help you avoid these common mistakes.
Lack of Planning
You might see your business rivals lavishing spending hefty sums on video production. You might feel tempted to jump on the bandwagon. But, before that, ask yourself whether you have a clear idea of why you are making a video. If not, it would all go to waste.
So, before rushing headlong into video production, consider these facts- the target audience, age group, the video-sharing platform, and the video contents. Another thing most business managers forget is branding. If people don't get to see your logo or tagline, is there even a point in dishing out money on video marketing!
Under Promotion
Too often, we find brand managers wondering why their video is not getting enough views. Well, you can't just put-up videos on YouTube or other platforms and expect them to reach the trending page automatically.
A good marketing strategy is key to that. If you are making a video for YouTube, why not upload that directly to Facebook too? Moreover, attaching your video in the newsletter will see a 200-300% increase in click-through rates.
Long Videos
You might feel tempted to go overboard with information to garner more attention. However, tucking too much information in one video is like walking on thin ice. Unless you already have a niche audience, this is surely going to backfire.
Too much information will dilute the actual message. The Optimal time for a YouTube video is 2 minutes. After that, the engagement ratio starts to dwindle. So, the crisp the content, the better.
No CTA
If you come across a YT video with exciting content but without any external link or any info about the producer, would you bother to google it or scroll off? The latter, right? That's what happens when you don't include a proper closer statement or a call-to-action in your video.
A CTA drives 95% more traffic than a video without a proper CTA. A great way to use CTA is to provide the first 100 viewers with a referral code to a webinar or a discount on the products. However, there is no magic bullet for CTAs; you have to get creative, keeping the target audience in mind.
SEO
Search Engine Optimization? For videos? Yes! Contrary to popular belief, SEO is not only limited to text-based content. If you want your video to rank high on google, you have to follow the SEO guidelines.
But worry not! Video SEOs are not technical jargon meant to be cracked by nerds- they are simple and valuable. While uploading a video, make sure to provide a transcript, a catchy thumbnail (not a clickbait! That's a sin), include relevant tags and most importantly, make it mobile-friendly. Following these simple steps can increase your view counts by leaps and bounds. 
Not Focussing on the Audience
The hard sell is essential- we do understand that. But, why would anyone buy your products, unless you tell them about their advantages? As much as you want to emphasize the unique features of your product, highlight the benefits of buying it too. Add value to your content, not just the information.
Additionally, do thorough research on the age group of your target audience. Take a different approach to pitch to separate groups. Lastly, think about what kind of video you would like to share with your friends. Make a video that would convince you if you were the buyer.
Final Words
In conclusion, it is easy to make mistakes while video marketing. But, it is easier to solve them if you are patient enough. We hope that employing these strategies will increase your brand presence.