10 Awesome B2B Lead Generation Techniques to Guarantee Results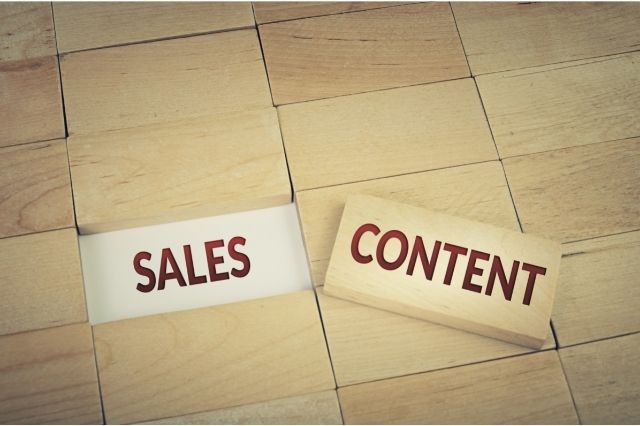 Did you know, more than 50% of buyers make their purchase decision even before they come in direct contact with the seller? On average, a buyer reads up to a dozen articles before buying a new product. Naturally, B2B lead generation has quickly become an essential factor in the marketing space.
Adapting to rapid changes and continuous evolution are the only ways to survive and thrive in the fast-changing world of marketing. If you are still hanging on to hold strategies, it's a good time to recalibrate them for more lead generations and faster growth. Here we highlight ten crucial points to generate more quality leads-
Content Strategy
Content is the holy grail of business marketing. Buyers are increasingly taking control of their purchase decisions. Utilize AI-enable tools to recognize the keywords, content length that caters to your target audience. Following a proper SEO strategy will rank your website higher on google ranking.
Original Research
Don't just generate new content; come up with new ideas too. A great way to generate quality leads is to become a reliable source of market-oriented information such as reports, surveys, and data charts. Conduct original research around industry-related topics, talk to experts and publish them on your website.
Gated Content
Gated content is another valuable way to generate quality leads on your website. Gated contents are articles and videos that can only be accessed with a valid email or social media id. Once you have created a niche audience for your content, it's time to take the next step and identify the audience who are genuinely interested in your products. 
Freebies
While gated contents are a great tool to generate quality traffic, you need to offer incentives to your buyers too. Incentives like free SEO checking and building a QR code generator to a free pass of your next webinar make your client feel valued and helps to promote your content. 
In-depth Videos
Most users prefer to buy a product after watching in-depth YouTube videos. Using a backlink to your promotional video on your landing page is a sure-shot way to catch buyers' attention. You can also tie up with influencers to make videos. This will help you to reach out to more people.
Fix Web Pages
Consider your website as the gateway to your company. Your homepage will either draw the buyers in or put them off. Use online tools to run A/B tests and check your website performance.  Study shows even as slight a change as changing the colours and modifying the landing page can boost website traffic by 550%.
Mobile Friendly Website
Did you know that 91% of users make their B2B queries via mobile? In the world of B2B marketing, mobile is driving a significant portion of website traffic.
These statistics surely head home the importance of making a responsive website, don't they? Keeping the number of pop-ups to a minimum and making it easy to navigate on the phone are critical factors in making a mobile-friendly website.
Leverage Your LinkedIn Network
LinkedIn is a professional network stocked with educated, skilled, motivated and career-oriented marketeers. It's no surprise that it ranks among the highest lead generating platforms.
So, why not leverage your LinkedIn network for reaching out to more people? LinkedIn is highly specific in picking the target audience. You can also utilize the LinkedIn ad generation tool to promote your content by customizing it according to your needs. 
Gmail Ads
Thankfully, Gmail Ads, albeit being an old concept, still offer tons of benefits if appropriately utilized. Gmail ads allow you to target your competitor's audience with google ads. The advantage is you can showcase your brand's uniqueness and why they should shift to your service.
Live Chatbots
Customer relations is the most crucial aspect to keep your buyers happy. This is why AI tools are quickly making inroads into every CRM strategy. AI tools like chatbots are programmed with general customer queries and answers. With sophisticated technology, these are becoming more personalized, representing your brand image.
Final Words
While this list is by no means exhaustive, we can guarantee you that utilizing these strategies will undoubtedly result in a positive outcome. So, factor in these key points while preparing your next B2B marketing strategy.