What Technical Metrics Should You Be Measuring on Your Website?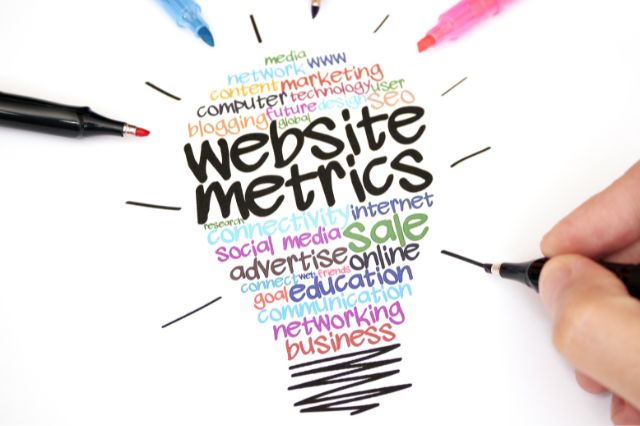 Running a successful website involves tracking many metrics to measure performance. When studying your site's data, the list of metrics might seem endless, and it can be hard to know which metrics to focus on. These are some of the most critical technical metrics you should measure on your website.
Data captures
First and foremost, you should utilize a sophisticated data capture tool to gather and analyze your site's technical metrics. Robust data captures make it easy to make decisions about what to change and what to get rid of entirely. Most importantly, data captures can give you a clear picture of who your customer is and what they want.
Website speed
Website speed is crucial to a favorable search ranking and user experience. A slow website can quickly send customers hunting for another product on a more user-friendly site. To avoid losing customers due to slow speed, closely monitor your site's speed data. Then, make adjustments to ensure a streamlined user experience.
Website uptime and downtime
There's nothing more frustrating for a user than trying to access a site only to be hit with a "website unavailable" error. To help combat that risk, continually monitor your site's uptime and downtime when gathering technical data. Too much downtime can tank your SERP ranking and cause you to lose credibility in the eyes of your consumers. 
Average page views
By tracking the average number of times a user views each page on your site, web designers can gain invaluable insight into visitor engagement and behavior. Page view data can help identify design elements that may need updating or reinforcement to increase engagement and maximize the user experience.
Average session time
Average session time data shows how much time a user spends on your website in a single sitting. Session time data is vital if you want users to explore your site. Knowing the average session time can help inform adjustments to your web design and prioritize improvements to enhance user engagement and satisfaction.
Main traffic sources
Understanding where your site traffic originates is important for a few reasons. First, a comprehensive understanding of your main traffic sources can help you better appeal to your target audience. Second, traffic data can help you determine where to allocate your marketing resources and advertising dollars.
Device sources
The device your users access your content through can be more important than you realize for a few reasons. Specifically, mobile access can help you decide how to best optimize your website. If you optimized your site for desktop use, but most of your customers are mobile users, you could be causing unnecessary frustration for potential customers.
Wrapping up
There are many technical website metrics that you can measure when analyzing site design. However, by focusing on the metrics listed here, you'll be able to improve your user experience and develop a more cost-effective marketing plan. Ultimately, your website's data is one of the best tools you can use to boost your company's online success.