What to Wear at the Races?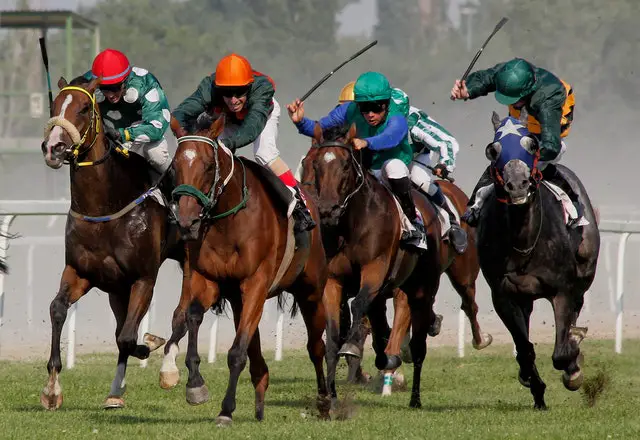 When the invite arrives to spend a day at the races, many people choose to dress up for a great day out with friends and family. Especially if you've been invited to a big racing occasion, you should do a little planning and preparation. You can check out the Belmont Stakes odds before spending your day at the races and place your bets way ahead of the race day.
Then you can leisurely plan your whole wardrobe way ahead of the actual race day. Style and elegance are a priority and sometimes even a prerequisite as dressing up is considered part of the race day experience. Below are some ideas of what to wear and tips to keep you comfortable throughout a long day of standing and walking.
What to Consider When Planning Your Ensemble
First, you need to consider the weather and the season. Whether you're going to a race event in the winter, autumn, spring or summer, the time of the year will naturally affect what you'll be wearing. Also, check, if possible, what the weather forecast says for the day so you won't get caught in the rain.
Find out if you'll be attending a day or night meeting. Most horse race meetings take place during the day, but some race meetings take place at night. If you're going to attend a night racing event, you'd want to ensure that you have a nice cosy jacket or scarf nearby.
Some racecourses are quite strict about the dress code. Make sure what the dress code is for the racecourse you'll be attending. You'll find this information on the racecourse's website.
Dress codes for major racing events normally have strict policies. Ascertain what the policies are if you are going to attend a major racing event. Lastly, check which enclosure you will be sitting in. Enclosures on racecourses have different dress codes.
Dress Code for Summer Racing Events
We recommend light fabrics and light pastel colours in the summertime as it can get very hot. You'll probably be walking a lot in the sun, and you'd want to stay cool, comfortable and feel good. Not wearing the right clothes can turn your wonderful day at the race tracks into a race day disaster.
Ladies' Guide
For ladies, when attending a day at the races, we recommend soft and flowy fabrics. An elegant dress or loose jumpsuit with no sleeves should be perfect. You can choose something with sleeves if you don't want to worry about tan lines. Don't wear any heavy fabrics; never wear black as you'll get quite hot and uncomfortable.
A flowy knee-high pastel-coloured dress will work just fine. Make sure your clothes give enough ventilation for when you're going to be walking and standing in the hot sun. If you want to stand out from the crowd, you can opt for a dress with a flower print. Don't forget the most important thing you simply must wear. Sunblock, sunblock, sunblock!
Regarding footwear, you should choose a pair of comfortable summer wedges. Wedges are perfect for the races and don't get stuck in the grass. Never wear heels or boots in the summertime at the races. Also, choose a pretty matching handbag and a large summer hat. Large floral hats help keep the sun out of your eyes and complete the race day look.
Men's Guide
Men have some good choices when it comes to dressing up for a summer race day. To keep you cool, opt for a lightweight summer suit. There are many bright-coloured summer suits available that you can wear to stand out from the crowd. If you're going with a lady, you should ensure your outfits match.
Add a pocket square to your suit to round off your look. Pocket squares are very smart, saying that you made a bit of extra effort. Choose a classic option to match your ensemble. Also, never wear cartoon ties. Some resources actually refuse admission for novelty items.
Avoid as many layers as possible by wearing a pair of loafers. You don't need to wear socks with these shoes, which will keep you cooler.
Dress Code for Winter Racing Events
Our ideas below will keep you warm and comfortable when attending a day at the races during the winter.
Ladies Guide
More tailored, thicker or tweed fabrics are recommended. Maintain an elegant and stylish look while being comfortable by incorporating fake fur accents in your look. A heavier wool blend is also an option. If you don't like the idea of wearing a tailored tweed dress, swap out your dress for a heavy fabric stylish jumpsuit or maxi dress with long sleeves.
A fake fur muff or shawl will definitely keep the cold away. Think of a '30s movie star, and you can't go wrong. There are some stunning fascinators that you can buy to compliment your look, face and head shape. Also, a nice pair of flat boots and hand gloves will work well.
Men's Guide
Wear a nice tailored navy or dark coloured suit with a waistcoat. You can brighten up your ensemble by incorporating a bright tie and pocket square. You can wear a pair of derby shoes and socks to keep your feet warm. Some enclosures have rules against brown shoes. So, make sure that if you're going to be in an enclosure, you know what the rules are.
Again, don't wear cartoonish socks or ties. You can incorporate a tailored overcoat that matches your suit and trousers if required. A wool overcoat is always the best choice. Lastly, you can finish off your look with a pair of gloves and a stylish scarf.
Conclusion
We trust that you now have a better idea of what to wear to the races and that we've sparked your creativity as to what you'll be wearing on your great day out at the races. If you follow our guide, you'll have an amazing day with no fashion disasters. Happy racing!