7 Recipes to Make on Your Next Camping Trip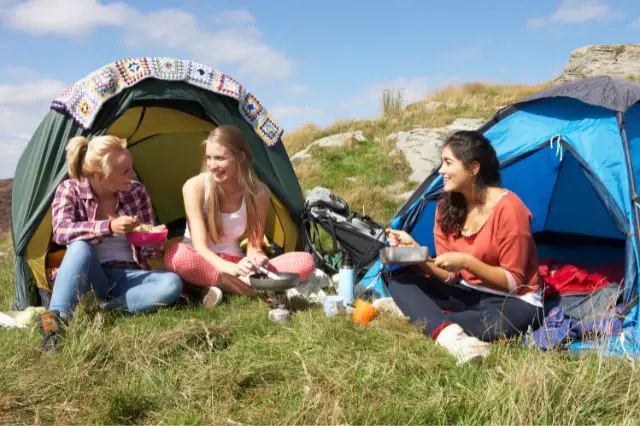 Camping is a fun and recreational way to spend your summers. You can spend quality time with your family and friends while also enjoying the great outdoors. One popular topic that often comes up when discussing camping is what to eat. Take a look at these seven delicious recipes that are perfect for a camping trip.
Must-haves
Before getting into the recipes, you need to consider the materials you'll need to execute them. Campfire cooking equipment is essential in order to cook while camping. If you do a little online research, you'll find that you can buy individual pieces, such as a skillet or a bush pot, or you can go for a set that includes everything you'll need.  
Grilled fluffernutter sandwich
We've all tried the traditional marshmallow fluff sandwiches that combine creamy peanut butter with sweet marshmallow to create an easy yet tasty lunch, but what if you toasted it over the campfire? A grilled fluffernutter sandwich does just that.
Spread a thin layer of peanut butter on some bread and top it off with either freshly fire-roasted marshmallows or marshmallow fluff for a delicious campfire treat.
Pizza mountain pie
While enjoying your family weekend getaway, you may also want to try a pizza mountain pie. Pizza mountain pies are simple to make and only use four different ingredients; marinara sauce, cheese, pepperoni, and bread. Toast it over the fire, and your campfire dinner is complete.
Campfire skillet breakfast
A campfire skillet breakfast contains a hash of eggs, potatoes, veggies, cheese, and meat to create an easy breakfast that cooks nicely over the open fire. You can substitute any type of meat or cheese to accommodate your guests, making it super versatile.
Chicken and vegetable skewers
Skewer rods are an easy and compact cooking tool to bring with you on a camping trip. Chicken and vegetables are quickly cooked over a fire when chopped up and stuck on a skewer.
Campfire french toast
French toast is delicious any way you cook it, but cooked over a campfire is one of the tastiest ways to enjoy it. This campfire recipe is easy to make and only requires bread and eggs. Just be cautious not to overcook the bread, or the french toast will be more crunchy than creamy.
Campfire nachos
If you love Mexican food, these campfire nachos might be for you. Using a skillet or dutch oven, you can easily combine ground beef, cheese, and any other toppings you desire on top of tortilla chips to create a delicious camping recipe the whole family will want to try.
These are also great for RV campers with access to more cooking equipment and potentially more topping options for your crunchy nachos.
Dutch oven cornbread
Finally, a dutch oven cornbread is another great recipe to make while you're camping. Just follow the instructions in the recipe, cook it for about 30 minutes, and get ready for a yummy side dish that compliments any meal.
Final thoughts
Try these seven recipes on your next camping trip, and you won't be disappointed. Your family will love these new, flavorful meals that cook right over your campfire while you sit back and enjoy all that nature offers.