The Most Eco-Friendly Places to Live in the U.S.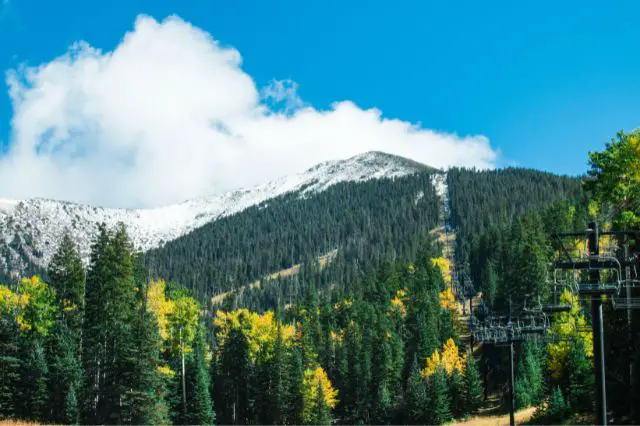 Moving to a new place is an exciting prospect, but it can also be stressful. As environmental consciousness continues to be a leading factor for many people when choosing where to live, it's important to know the most eco-friendly cities and towns across the United States that are setting an example when it comes to sustainability.
From charming small towns with a strong focus on maintaining their green spaces, to bustling metropolises eager to reduce their carbon footprint, there is no shortage of places dedicated to living an environmentally conscious life. In this post, you'll discover some amazing spots across America that are sure to capture your interest if you care about preserving our planet.
Flagstaff, Arizona
Let's start with one of our top picks: Flagstaff, Arizona. Flagstaff boasts many green initiatives and is working hard to become a zero-waste city.
It has implemented programs like "Flagstaff Recycles" which encourages residents to recycle as much as possible. Additionally, the city has created incentives for businesses and homes looking to use renewable energy sources such as solar power or wind turbines.
As if all of that weren't enough, Flagstaff has also implemented a "Green Streets" program which promotes walking and biking over driving cars whenever possible. This also makes streets safer for drivers, pedestrians, and other commuters, keeping costs down.
Burlington, Vermont
This vibrant city is known for its strong commitment to sustainability; it was even named America's first "green" city by National Geographic Magazine! Burlington has an impressive public transportation system and an innovative smart grid program which allows users to monitor their energy usage in real time.
Furthermore, Burlington is home to numerous green initiatives such as "Burlington 2035" – a plan designed to reduce carbon emissions throughout the city by 20% over the next 15 years – as well as many organic farms and community gardens where locals can grow their own food!
Salt Lake City, Utah
Salt Lake City, Utah is the perfect eco-friendly alternative for those looking for a healthier lifestyle. The city government implements environmental initiatives, such as green infrastructure projects, to promote sustainable living and establish equitable public policies.
Local farmers markets are committed to low-waste practices by implementing reusables and composting efforts, while restaurants provide organic ingredients to create unique dishes while reducing their carbon footprint. There are also many ways to interact with wildlife and nature.
Even transportation around the city is greener as included in the sustainable urban planning efforts, with vast bike lanes and walking paths stretching everywhere you look. Salt Lake City may just be the perfect place to live and make a positive impact!
Portland, Oregon
Portland is another excellent choice for eco-friendly living! Portland has been at the forefront of green initiatives since its inception; it was one of the first cities in the nation to adopt LEED certification standards (Leadership in Energy and Environmental Design) which rate buildings based on their sustainable design practices.
Additionally, Portland boasts some of the most expansive bike paths in America, making it easier than ever before for locals to get around without using gas-guzzling cars! On top of all this, Portland has recently announced plans to become carbon neutral by 2050 – an ambitious goal that is sure to make waves in the world of sustainability.
San Diego, California
San Diego, CA is the perfect eco-friendly place to live. Its warm weather and mild temperatures make it conducive to reducing your energy consumption by relying on natural heat sources. Not only can you enjoy beautiful sunny days year round, but there are also plenty of green options when it comes to commuting.
Public transportation provides efficient service while electric vehicles offer reduced carbon emissions throughout the city. San Diego places great importance on conserving resources, promoting the use of sustainable practices whenever possible, and encouraging people to do their part in protecting our environment.
In fact, the area boasts numerous parks for enjoying nature in its many forms – from cycling paths to urban wildlife areas – making San Diego a heartwarming place for eco-conscious individuals who want to make a difference!
Honolulu, Hawaii
Honolulu is an amazing city for those looking to live a sustainable lifestyle. With year-round gorgeous weather and endless opportunities to explore the natural wonders of Hawaii, there's no shortage of things to enjoy while staying mindful of one's environmental impact.
The clean energy goals set forth by Hawaii are unmatched in the nation, and as such, Honolulu has invested significantly into creating renewables such as solar and wind energy. Public transportation paired with bike lanes also make getting around town easier than ever before.
On top of all this, local organizations dedicate their time and resources towards making sure that all children have access to healthy foods and amazing outdoor recreational activities. These green initiatives can be found everywhere throughout Honolulu and make it an ideal eco-friendly place to call home.
All of the cities mentioned above are great options if you're looking for an eco-friendly place to live in America. From Flagstaff's zero-waste initiatives and Burlington's smart grid program to Portland's bike paths and carbon neutrality plans – each location offers something unique when it comes taking care of our planet! So whether you're looking for a short staycation or a long-term move – consider one of these three cities when deciding where your next home should be!