Comprehensive List of Verbs: 5000 Verbs from A to Z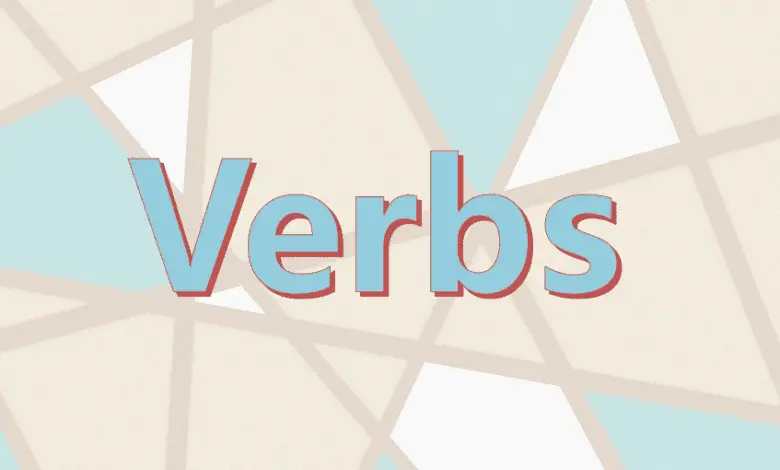 Why should one have a list of verbs at one's disposal? This is a question we often ask of ourselves. Let's find a suitable answer to this question. As you are well aware of the fact that our lives are full of action and to carry out those actions we need to utter certain words. For example, if you want your son to have his meal, you will need to utter specific words to convey your message. Most of the times you will say the words "Eat your meal". In this sentence, without the word 'eat' you wouldn't have gotten your message across. Such words are known as verbs and they are an obligatory part of our everyday lives. In this article a list of verbs will be put before you so that you may know how verbs are used to carry out actions.
Verbs list given in this article is really unique because it makes your learning experience systematic and smooth. While going through this article you will notice that the given list of verbs has been categorized methodically. This will help you learn all of the given verbs with much more ease. So without any further ado, let's get started with the list of verbs given below.
List of Verbs That Are Commonly Used
We have a pretty useful list of verbs that we utilize in our daily lives to carry out actions. Following is a list of verbs that we commonly make use of in our daily lives.
Be
Have
Do
Say
Go
Can
Get
Would
Make
Know
Will
Think
Take
See
Come
Could
Want
Look
Use
Find
Give
Tell
Work
May
Should
Call
Try
Ask
Need
Feel
Become
Leave
Put
Mean
Keep
Let
Begin
Seem
Help
Talk
Turn
Start
Might
Show
Hear
Play
Run
Move
Like
Live
Believe
Hold
Bring
Happen
Must
Write
Provide
Sit
Stand
Lose
Pay
Meet
Include
Continue
Set
Learn
Change
Lead
Understand
Watch
Follow
Stop
Create
Speak
Read
Allow
Add
Spend
Grow
Open
Walk
Win
Offer
Remember
Love
Consider
Appear
Buy
Wait
Serve
Die
Send
Expect
Build
Stay
Fall
Cut
Reach
Kill
Remain
List of Verbs That Start with A
Verbs are very important for language development because they allow children to start building sentences. Following is a list of verbs starting with A. Try adding new verbs to this list of verbs that start with A.
Abandon
Abase
Abate
Abbreviate
Abdicate
Abduct
Aberrate
Abet
Abhor
Abide
Abjure
Abnegate
Abolish
Abominate
Abort
Abound
Abridge
Abrogate
Abscond
Absolve
Absorb
Abstain
Abstract
Abuse
Accelerate
Accept
Acclaim
Acclimatize
Accommodate
Accompany
Accomplish
Accost
Account
Accredit
Accrue
Accumulate
Accuse
Accustom
Ache
Achieve
Achromatize
Acidify
Acidulate
Acknowledge
Acquiesce
Acquire
Acquit
Act
Activate
Actualize
Actuate
Adapt
Add
Address
Adduce
Adjoin
Adjourn
Adjust
Administer
Admire
Admit
Adopt
Adore
Adorn
Adulate
Adulterate
Advance
Advise
Aerate
Affect
Affiliate
Affirm
Affix
Afflict
Afford
Afforest
Africanize
Age
Agglomerate
Aggravate
Aggregate
Agitate
Agonize
Agree
Aim
Air
Alarm
Alert
Alienate
Align
Allege
Allegorize
Alleviate
Allocate
Allot
Allow
Alloy
Allude
Allure
Ally
Alter
Alternate
Amalgamate
Amass
Amaze
Amble
Ambush
Ameliorate
Amend
Americanize
Amnesty
Amortize
Amount
Amplify
Amputate
Amuse
Analyze
Anathematize
Anchor
Anger
Angle
Anglicize
Animalize
Animate
Annex
Annihilate
Annotate
Announce
Annoy
Annul
Anoint
Answer
Antagonize
Antedate
Anticipate
Ape
Apologize
Apostatize
Apostrophize
Appal
Appeal
Appear
Appease
Append
Applaud
Apply
Appoint
Apportion
Appreciate
Apprehend
Approach
Appropriate
Approve
Arbitrate
Arch
Argue
Arise
Arm
Armourplate
Arouse
Arraign
Arrange
Arrest
Arrive
Arrow
Articulate
Ascertain
Ascribe
Ask
Asphalt
Aspire
Assassinate
Assault
Assemble
Assert
Assess
Assign
Assimilate
Assist
Associate
Assuage
Assume
Assure
Astonish
Astound
Atomize
Atone
Atrophy
Attach
Attack
Attain
Attempt
Attend
Attenuate
Attract
Attribute
Attune
Auction
Audit
Auscultate
Authenticate
Authorize
Autograph
Automate
Avenge
Avert
Avoid
Awake
Awaken
Award
List of Verbs That Start with B
The choice of verb determines the grammatical form in a sentence. A list of verbs that start with B is given below. Let's jump into this mesmerizing list of verbs starting with B to make ourselves familiar with them.
Babble
Back
Backfire
Backslide
Bag
Bail
Bait
Bake
Balance
Ball
Ballast
Bamboozle
Ban
Bandage
Bang
Banish
Bank
Banter
Baptize
Bar
Bard
Bargain
Bark
Barrack
Barricade
Barrow
Barter
Base
Bash
Bask
Baste
Bat
Bathe
Batter
Battle
Bawl
Be
Bead
Beam
Bear
Beat
Beatify
Become
Bed
Bedeck
Bedevil
Beg
Beget
Begin
Behave
Behead
Behold
Bejewel
Belch
Believe
Belittle
Bellow
Belong
Belt
Bemuse
Bend
Benumb
Bequeath
Bereave
Berth
Beseech
Besiege
Bespangle
Bestow
Bet
Betray
Betroth
Better
Bevel
Beware
Bewilder
Bewitch
Bicker
Bid
Bind
Bisect
Bite
Bivouac
Blab
Black
Blacken
Blackmail
Blame
Blanch
Blank
Blare
Blaspheme
Blast
Blaze
Blazon
Bleach
Bleat
Bleed
Blemish
Blend
Bless
Blight
Blind
Blink
Block
Blockade
Bloom
Blossom
Blow
Blubber
Bludgeon
Blue
Bluff
Blunder
Blunt
Blur
Blurt
Blush
Board
Boast
Boat
Bog
Boil
Bolster
Bolt
Bomb
Bombard
Bone
Boo
Book
Boost
Boot
Booze
Border
Bore
Born
Borrow
Boss
Botanize
Botch
Bother
Bottle
Bottom
Bounce
Bound
Bouy
Bow
Bowl
Box
Boycott
Brace
Brag
Braid
Brainwash
Brake
Branch
Brandish
Brave
Bray
Break
Breakfast
Breathe
Breed
Breeze
Brew
Bribe
Brick
Bridle
Brighten
Brim
Bring
Bristle
Broadcast
Brocade
Bronze
Brood
Browbeat
Brown
Browse
Bruise
Brush
Brutalize
Bubble
Bucaneer
Buck
Buckle
Bud
Budge
Buff
Bug
Build
Bulk
Bully
Bump
Bunch
Bundle
Bungle
Bunk
Buoy
Burden
Burgle
Burn
Burnish
Burow
Burst
Bury
Busk
Bust
Butt
Butter
Button
Buttress
Buy
Buzz
Bypass
List of Verbs That Start with C
Children who use more verbs have more advanced grammatical skills. Most children use at least 40 verbs by the time they are 24 months old. The list of verbs starting with C given below contains some of those verbs. Go through this list of verbs that start with C to find out how many of these do you still use in your daily life routine.
Cable
Cackle
Cadge
Cage
Cajole
Calcify
Calculate
Calibrate
Call
Calligraph
Calm
Calve
Camber
Camouflage
Camp
Cancel
Cane
Cannonade
Canonize
Canvass
Cap
Caparison
Caper
Capitalize
Capitulate
Capsize
Captivate
Capture
Carbonize
Carburet
Card
Care
Careen
Caress
Caricature
Carry
Cart
Carve
Cascade
Case
Cash
Cast
Castrate
Catch
Categorize
Cater
Caulk
Cause
Cauterize
Cave
Caw
Cease
Ceil
Celebrate
Cement
Censor
Censure
Centralize
Centre
Centuplicate
Certify
Chalk
Challenge
Chance
Change
Channel
Chant
Chap
Chaperone
Char
Characterize
Charge
Charm
Charter
Chase
Chat
Chatter
Cheapen
Cheat
Check
Cheep
Cheer
Cherish
Chew
Chide
Chill
Chime
Chip
Chirp
Chirr
Chisel
Chloroform
Choke
Choose
Chop
Christen
Christianize
Chuck
Chuckle
Churn
Circulate
Circumscribe
Cite
Civilize
Claim
Clam
Clamp
Clap
Clapper
Clarify
Clash
Clasp
Classify
Claw
Clean
Cleanse
Clear
Cleave
Clench
Click
Climb
Cling
Clink
Clog
Cloister
Clone
Close
Clot
Clothe
Cloud
Clown
Cloy
Club
Cluck
Clutch
Coach
Coagulate
Coarsen
Coast
Coat
Coax
Cobble
Cock
Coddle
Code
Codify
Coerce
Coexist
Coffer
Cogitate
Cohabit
Coil
Coin
Coincide
Collaborate
Collapse
Collar
Collate
Collect
Collide
Collude
Colonize
Color
Colour
Comb
Combat
Combine
Come
Comfort
Command
Commemorate
Commence
Comment
Commission
Commit
Communicate
Commute
Compare
Compel
Compensate
Compete
Compile
Complain
Complete
Complicate
Compliment
Comply
Compose
Compound
Comprehend
Compress
Compute
Computerize
Concatenate
Conceal
Concede
Conceive
Concentrate
Concern
Conciliate
Conclude
Condemn
Condense
Condescend
Condition
Condole
Conduce
Conduct
Confer
Confess
Confide
Configure
Confine
Confirm
Confiscate
Conform
Confound
Confront
Confuse
Congeal
Congest
Conglomerate
Conglutinate
Congratulate
Conjecture
Conjugate
Conjure
Connect
Connote
Conquer
Consecrate
Conserve
Consider
Consist
Console
Consolidate
Conspire
Constipate
Constitute
Constrain
Construct
Consult
Consume
Contact
Contain
Contaminate
Contemplate
Contend
Contest
Continue
Contort
Contract
Contradict
Contrast
Contravene
Contribute
Contrive
Control
Convalesce
Convene
Converge
Converse
Convert
Convey
Convict
Convince
Convulse
Coo
Cook
Cool
Coop
Cooperate
Coordinate
Copperplate
Copulate
Copy
Cork
Corner
Correct
Correlate
Correspond
Corroborate
Corrode
Corrupt
Corset
Cost
Cotton
Cough
Count
Counter
Counteract
Counterbalance
Counterfeit
Countermark
Countersign
Couple
Court
Cover
Covet
Cower
Crack
Crackle
Cram
Crank
Crash
Crawl
Creak
Cream
Crease
Create
Credit
Creep
Cremate
Crenelate
Crib
Crimp
Cringe
Crinkle
Cripple
Crisscross
Criticize
Croak
Crochet
Crop
Cross
Crossbreed
Crosscheck
Crossrule
Crow
Crown
Crucify
Cruise
Crumb
Crumble
Crumple
Crunch
Crush
Cry
Crystallize
Cube
Cuckold
Cuddle
Cudgel
Cuff
Culminate
Cultivate
Cup
Curb
Curdle
Cure
Curl
Curse
Curtail
Curve
Cut
List of Verbs That Start with D
Whether in a sentence or whether on their own, verbs are the most functional part of the sentence. They are the spark that ignites your sentence. If you want to get familiarized with some new verbs, going through a list of verbs starting with D will be the best place to start. Below is one such list of verbs that start with D.
Dab
Dabble
Dam
Damage
Damascene
Damn
Dampen
Dance
Dandle
Dangle
Dare
Darken
Dash
Date
Daub
Dawdle
Dawn
Daydream
Dazzle
Deaden
Deafen
Deal
Debase
Debate
Debauch
Debilitate
Debit
Debunk
Decamp
Decant
Decapitate
Decay
Decease
Deceive
Decentralize
Decide
Decimalize
Decimate
Decipher
Declaim
Declare
Decline
Declutch
Decode
Decompose
Decompress
Decongest
Decorate
Decrease
Decree
Decrest
Decry
Dedicate
Deduce
Deduct
Deem
Deepen
Defame
Defeat
Defecate
Defect
Defend
Defer
Define
Deflagrate
Deflate
Deflect
Deflower
Defoliate
Deforest
Deform
Defraud
Defray
Defreeze
Defy
Degenerate
Degrade
Dehorn
Dehumanize
Dehydrate
Deify
Deign
Delay
Delegate
Delete
Deliberate
Delight
Delimit
Delineate
Deliver
Delouse
Delude
Delve
Demagnetize
Demand
Dematerialize
Demobilize
Democratize
Demolish
Demonstrate
Demoralize
Demote
Demystify
Denationalize
Denature
Denigrate
Denominate
Denote
Denouce
Denounce
Dent
Denude
Deny
Deoxidize
Depart
Depend
Depict
Depilate
Deplete
Deplore
Deploy
Depopulate
Deport
Depose
Deposit
Deprave
Depreciate
Depress
Deprive
Derail
Derive
Derogate
Descend
Describe
Desecrate
Desert
Deserve
Design
Desire
Despatch
Despoil
Despond
Destroy
Destruct
Detach
Detail
Detain
Detect
Deteriorate
Determine
Detest
Dethrone
Detonate
Detoxicate
Devalue
Devastate
Develop
Deviate
Devise
Devitalize
Devolve
Devote
Devour
Diagnose
Dial
Dialogue
Dialyse
Dictate
Diddle
Die
Differ
Differentiate
Diffract
Diffuse
Dig
Dilapidate
Dilate
Dilute
Dim
Diminish
Dine
Dip
Direct
Dirty
Disable
Disabuse
Disagree
Disappear
Disappoint
Disapprove
Disarm
Disarticulate
Disband
Disburse
Discard
Discern
Discharge
Discipline
Disclaim
Disclose
Discolor
Discompose
Disconcert
Disconnect
Discontinue
Discount
Discourage
Discourse
Discover
Discredit
Discriminate
Discrown
Discuss
Disdain
Disembark
Disembowel
Disenchant
Disengage
Disentagle
Disentangle
Disfigure
Disgorge
Disgrace
Disguise
Disgust
Dish
Dishevel
Dishonour
Disillusion
Disinfect
Disinherit
Disintegrate
Disjoint
Dislocate
Dismantle
Dismast
Dismay
Dismember
Dismiss
Dismount
Disobey
Disorganize
Disorient
Disorientate
Disown
Disparage
Dispatch
Dispense
Disperse
Displace
Displant
Display
Displease
Dispose
Dispossess
Disprove
Dispute
Disqualify
Disregard
Disrupt
Dissatisfy
Dissect
Disseminate
Dissent
Dissipate
Dissociate
Dissolve
Dissuade
Distend
Distil
Distill
Distinguish
Distort
Distract
Distress
Distribute
Distrust
Disturb
Disunite
Dive
Diverge
Diversify
Divert
Divide
Divorce
Divulge
Do
Document
Dodder
Dodge
Dogmatize
Dole
Domesticate
Dominate
Don
Donate
Dope
Dot
Dote
Double
Doubt
Download
Doze
Draft
Drag
Drain
Dramatize
Drape
Draw
Dread
Dream
Dredge
Drench
Dress
Dribble
Drift
Drill
Drink
Drip
Drive
Drivel
Drizzle
Drone
Droop
Drop
Drown
Drowse
Drug
Drum
Dry
Duck
Dull
Dumb
Dumbfound
Dump
Dupe
Duplicate
Dust
Dwell
Dye
List of Verbs That Start with E
Verbs are important because they help people communicate about different events in their lives by combining words into sentences. Following is a list of verbs starting with E. Try to enlarge this list of verbs that start with E by yourself through the addition of new words to it.
Earn
Ease
Eat
Eavesdrop
Ebb
Echo
Eclipse
Economize
Edge
Edit
Educate
Efface
Effect
Egg
Ejaculate
Eject
Eke
Elaborate
Elapse
Elbow
Elect
Electrify
Electrocute
Elevate
Elicit
Eliminate
Elongate
Elope
Elucidate
Elude
Emaciate
Email
Emanate
Emancipate
Emasculate
Embalm
Embark
Embarrass
Embed
Embellish
Embezzle
Embitter
Emblazon
Embody
Embolden
Emboss
Embrace
Embroider
Emerge
Emigrate
Emit
Emphasize
Employ
Empower
Empty
Emulate
Emulsion
Enable
Enact
Enamel
Encase
Enchant
Encircle
Enclave
Enclose
Encompass
Encounter
Encourage
Encroach
Encrust
Encrypt
Encumber
End
Endanger
Endear
Endorse
Endow
Endue
Endure
Energize
Enervate
Enfeeble
Enfold
Enforce
Engage
Engender
Engrave
Engross
Engulf
Enhance
Enjoy
Enlarge
Enlighten
Enlist
Enliven
Ennoble
Enquire
Enrage
Enrapture
Enrich
Enrol
Enroll
Enshrine
Enslave
Ensnare
Ensue
Enter
Entertain
Enthral
Enthrall
Enthrone
Enthuse
Entice
Entitle
Entomb
Entrap
Entreat
Entrench
Entrust
Entwine
Enucleate
Enumerate
Envelop
Envisage
Envy
Equal
Equalize
Equip
Eradicate
Erase
Erect
Erode
Err
Erupt
Escape
Escort
Establish
Esteem
Estimate
Estrange
Evacuate
Evade
Evaluate
Evaporate
Even
Evict
Evoke
Evolve
Exacerbate
Exaggerate
Exalt
Examine
Exasperate
Excavate
Exceed
Excel
Except
Exchange
Excise
Excite
Exclaim
Exclude
Excommunicate
Excrete
Excuse
Execrate
Execute
Exemplify
Exempt
Exercise
Exert
Exfoliate
Exhale
Exhaust
Exhibit
Exhort
Exhume
Exile
Exist
Exit
Exonerate
Exorcise
Expand
Expatriate
Expect
Expedite
Expel
Expend
Experience
Experiment
Expiate
Expire
Explain
Explode
Exploit
Explore
Export
Expose
Express
Expropriate
Expurgate
Extend
Extenuate
Exterminate
Extinguish
Extirpate
Extol
Extort
Extract
Extradite
Extrapolate
Extricate
Exude
Exult
Eye
List of Verbs That Start with F
Verbs are a very important part of speech because without them a sentence cannot exist. They serve several purposes within a sentence. If you want to memorize some new and fascinating verbs, you can take a start by studying a list of verbs that start with F. For your convenience, a list of verbs starting with F is given below.
Fabricate
Face
Facilitate
Fade
Fail
Faint
Fake
Fall
Falsify
Falter
Familiarize
Fan
Farm
Fart
Fascinate
Fashion
Fast
Fasten
Fathom
Fatten
Favor
Favour
Fawn
Fear
Feast
Feather
Federate
Feed
Feel
Feign
Feint
Feminize
Fence
Fend
Ferment
Ferret
Fertilize
Festoon
Fetch
Fiddle
Fidget
Fight
Figure
Filch
File
Fill
Film
Filtch
Filter
Finance
Find
Fine
Finger
Finish
Fire
Firm
Fish
Fissure
Fit
Fix
Fizzle
Flabberghast
Flag
Flake
Flame
Flank
Flare
Flash
Flatten
Flatter
Flavour
Flay
Fleck
Flee
Fleece
Flesh
Flex
Flick
Flicker
Flinch
Fling
Flip
Flirt
Float
Flog
Flood
Floor
Flounce
Flounder
Flour
Flourish
Flout
Flow
Flower
Fluctuate
Fluidify
Flute
Flutter
Fly
Foal
Foam
Fob
Focus
Foil
Foist
Fold
Foliate
Follow
Foment
Fondle
Fool
Forbid
Force
Forebode
Forecast
Foreordain
Foresee
Foreshadow
Forestall
Forfeit
Forfend
Forge
Forget
Forgive
Fork
Form
Formalize
Formulate
Forsake
Fortify
Forward
Fossilize
Foster
Foul
Found
Fracture
Frame
Fraternize
Fray
Freak
Free
Freeze
Frenchify
Frequent
Freshen
Fret
Frighten
Frill
Fringe
Fritter
Frizz
Frolic
Front
Frost
Froth
Frown
Fructify
Frustrate
Fry
Fuel
Fulfill
Fulminate
Fumble
Fume
Fumigate
Function
Furbish
Furl
Furnish
Furrow
List of Verbs That Start with G
Following is a list of verbs starting with G. From the list of verbs that start with G given below, take out some verbs and insert them into your own sentences. Try reconstructing those sentences without the verbs. They do not make sense, do they?
Gab
Gad
Gag
Gain
Gallivant
Gallop
Galvanize
Gamble
Game
Gang
Gangrene
Gape
Garb
Garble
Garden
Gargle
Garland
Garner
Garnish
Garrote
Gash
Gasp
Gather
Gauge
Gawk
Gear
Geld
Generalize
Generate
Gentle
Germinate
Gesticulate
Gesture
Get
Ghost
Gift
Giggle
Gild
Gin
Ginger
Gird
Give
Glad
Gladden
Glad-hand
Glamorize
Glamour
Glance
Glare
Glaze
Gleam
Glean
Glide
Glimmer
Glimpse
Glisten
Glister
Glitter
Gloat
Globalize
Glorify
Glory
Gloss
Glove
Glow
Glue
Gnash
Gnaw
Go
Goad
Gobble
Google
Gossip
Gouge
Govern
Grab
Grace
Grade
Graduate
Graft
Grain
Grant
Granulate
Grapple
Grasp
Grass
Grate
Gratify
Gravel
Gravitate
Graze
Grease
Greet
Grieve
Grill
Grimace
Grin
Grind
Grip
Grit
Groan
Grok
Groom
Groove
Grope
Ground
Group
Grouse
Grovel
Grow
Grub
Grubstake
Grumble
Grunt
Guarantee
Guard
Guerdon
Guess
Guest
Guffaw
Guide
Guillotine
Gulp
Gun
Gurgle
Gush
Gussy
Gut
Guzzle
Gyrate
List of Verbs That Start with H
Verbs are very important for language development. They also enhance people's overall expressive language. Below is one such list of verbs starting with H. How many of these verbs from the list of verbs that start with H do you use in your conversations?
Habilitate
Habit
Habituate
Hack
Hackle
Haggle
Hail
Hale
Halloo
Hallow
Halt
Halter
Halve
Ham
Hammer
Hamper
Hamstring
Hand
Handcraft
Handcuff
Handicap
Handle
Handstamp
Handwrite
Hang
Hanker
Hap
Happen
Harangue
Harass
Harbinger
Harbor
Harbour
Harden
Hare
Hark
Harken
Harlequin
Harm
Harmonize
Harness
Harp
Harpoon
Harrow
Harry
Harshen
Harvest
Hash
Hasp
Hassle
Hasten
Hat
Hatch
Hatchel
Hate
Haul
Haunt
Have
Haw
Hawk
Hay
Hazard
Haze
Head
Headline
Headquarter
Heal
Heap
Hear
Hearken
Hearten
Heat
Heave
Heckle
Hectograph
Hector
Hedge
Hedgehop
Heed
Heel
Heft
Heighten
Heist
Heliograph
Hellenize
Helm
Help
Hem
Hemagglutinate
Hemorrhage
Hemstitch
Henna
Herald
Herd
Hesitate
Heterodyne
Hew
Hex
Hibachi
Hibernate
Hiccough
Hiccup
Hide
Hie
Higgle
Highjack
Highlight
Hightail
Hijack
Hike
Hill
Hinder
Hinge
Hint
Hire
Hiss
Hit
Hitch
Hitchhike
Hive
Hoard
Hoax
Hob
Hobble
Hobnail
Hobnob
Hock
Hoe
Hog
Hoist
Hold
Hole
Holiday
Holler
Hollo
Hollow
Holystone
Home
Homer
Homestead
Homogenize
Homologize
Hone
Honey
Honeycomb
Honeymoon
Honk
Honor
Honour
Hood
Hoodoo
Hoodwink
Hoof
Hook
Hoop
Hoot
Hoover
Hop
Hope
Hopple
Horn
Hornswoggle
Horrify
Horse
Horseshoe
Horsewhip
Hose
Hospitalize
Host
Hotfoot
Hound
House
Housebreak
Houseclean
Housekeep
Hover
Howl
Huckster
Huddle
Hue
Huff
Hug
Hulk
Hull
Hum
Humanize
Humble
Humbug
Humidify
Humiliate
Humor
Humour
Hump
Hunch
Hunger
Hunker
Hunt
Hurdle
Hurl
Hurrah
Hurry
Hurt
Hurtle
Husband
Hush
Husk
Hustle
Hybridize
Hydrate
Hydrogenate
Hydrolyze
Hydroplane
Hymn
Hype
Hyperbolize
Hyperextend
Hypertrophy
Hyperventilate
Hyphen
Hyphenate
Hypnotize
Hypostasize
Hypostatize
Hypothecate
Hypothesize
List of Verbs That Start with I
Think of your sentence as a machine, and the verb as the engine that makes the machine work. Like machines, sentences can function either efficiently or inefficiently. Use of proper verbs is one way to make them work effectively. Following is a list of verbs starting with I. Start memorizing the verbs included in this list of verbs that start with I.
Ice
Idealize
Ideate
Identify
Idle
Idolize
Ignite
Ignore
Illegalize
Illtreat
Illume
Illuminate
Illumine
Illustrate
Image
Imagine
Imbed
Imbibe
Imbricate
Imbrue
Imbue
Imitate
Immaterialize
Immerge
Immerse
Immigrate
Immingle
Immix
Immobilize
Immolate
Immortalize
Immunize
Immure
Impact
Impair
Impale
Impanel
Impart
Impeach
Impede
Impel
Impend
Imperil
Impersonate
Impinge
Implant
Implement
Implicate
Implode
Implore
Imply
Import
Importune
Impose
Impound
Impoverish
Imprecate
Impregnate
Impress
Imprint
Imprison
Improve
Improvise
Impugn
Impute
Inactivate
Inaugurate
Incandesce
Incapacitate
Incarcerate
Incarnadine
Incarnate
Incase
Incense
Inch
Incinerate
Incise
Incite
Incline
Inclose
Include
Incommode
Inconvenience
Incorporate
Increase
Incriminate
Incrust
Incubate
Inculcate
Inculpate
Incur
Incurvate
Indemnify
Indent
Indenture
Index
Indicate
Indict
Indispose
Indite
Individualize
Individuate
Indoctrinate
Indorse
Induce
Induct
Indue
Indulge
Indurate
Industrialize
Indwell
Inebriate
Infatuate
Infect
Infer
Infest
Infiltrate
Infix
Inflame
Inflate
Inflect
Inflict
Influence
Inform
Infract
Infringe
Infuriate
Infuscate
Infuse
Ingest
Ingraft
Ingrain
Ingratiate
Ingurgitate
Inhabit
Inhale
Inhere
Inherit
Inhibit
Inhume
Initial
Initialize
Initiate
Inject
Injure
Ink
Inlay
Innervate
Innovate
Inoculate
Inosculate
Input
Inquire
Inscribe
Inseminate
Insert
Inset
Insinuate
Insist
Insolate
Inspan
Inspect
Inspire
Inspirit
Inspissate
Instal
Install
Instance
Instantiate
Instigate
Instil
Instill
Institute
Institutionalize
Instruct
Instrument
Insufflate
Insulate
Insult
Insure
Integrate
Intellectualize
Intend
Intensify
Inter
Interact
Interbreed
Intercalate
Intercede
Intercept
Interchange
Intercommunicate
Interconnect
Interdepend
Interdict
Interest
Interfere
Interiorize
Interject
Interlace
Interlard
Interleave
Interlink
Interlock
Interlope
Interlude
Intermarry
Intermediate
Intermingle
Intermit
Intermix
Intern
Internalize
Internationalize
Interpellate
Interpenetrate
Interpolate
Interpose
Interpret
Interrelate
Interrogate
Interrupt
Intersect
Intersperse
Interstratify
Intertwine
Intervene
Interview
Interweave
Intimate
Intimidate
Intonate
Intone
Intoxicate
Intrench
Intrigue
Introduce
Introject
Intromit
Introspect
Introvert
Intrude
Intrust
Intubate
Intuit
Intumesce
Inundate
Inure
Invade
Invaginate
Invalid
Invalidate
Inveigh
Inveigle
Invent
Inventory
Invert
Invest
Investigate
Invigilate
Invigorate
Invite
Invoice
Invoke
Involve
Inweave
Iodinate
Iodize
Ionize
Irk
Iron
Irradiate
Irrigate
Irritate
Irrupt
Isolate
Isomerize
Issue
Italianize
Italicize
Itch
Itemise
Itemize
Iterate
Itinerate
List of Verbs That Start with J
Choosing appropriate verb for the action that you want to carry out is of utmost importance because without that you wouldn't be able to convey your message properly. If you wish to learn some exciting verbs, you might begin by memorizing a list of verbs that start with J. For your convenience, a list of verbs starting with J is given below.
Jab
Jabber
Jack
Jacket
Jackknife
Jacklight
Jackrabbit
Jacobinize
Jaculate
Jade
Jag
Jagg
Jail
Jam
Jamb
Jampack
Jangle
Jant
Japan
Jape
Jar
Jarble
Jargle
Jargon
Jasperize
Jaunce
Jaundice
Jaunt
Javelin
Jaw
Jawbone
Jawn
Jaywalk
Jazz
Jee
Jeer
Jell
Jellify
Jelly
Jeopard
Jeopardise
Jeopardize
Jeopardy
Jerk
Jest
Jet
Jettison
Jib
Jibe
Jig
Jilt
Jimmy
Jingle
Jinx
Jitter
Jive
Job
Jockey
Jog
Joggle
Join
Joinder
Joint
Joke
Jole
Joll
Jollify
Jolly
Jolt
Josh
Jostle
Jot
Jouk
Joul
Jounce
Journal
Journey
Joust
Jowl
Joy
Joyride
Jubilate
Judaize
Judder
Judge
Judgment
Judicable
Jug
Juggle
Jugulate
Juice
Juke
Julienne
Jumble
Jump
Jump-start
Jumpweld
Junk
Junketeer
Justice
Justify
Justle
Jut
Juxtapose
Juxtaposit
List of Verbs That Start with K
The most important thing that you need to note is that every subject must have a verb. If this rule is not followed you wouldn't be able to get your messages and thoughts across. Following is a list of verbs that start with K. You could be seeing some of the verbs in this list of verbs starting with K for the first time, so try to remember as many as you can.
Kabob
Kafirize
Kaiak
Kaizen
Kaleidoscope
Kalsomine
Kamikaze
Kanbanize
Kangaroo
Kanjify
Kanoodle
Kaolinize
Karaoke
Karate
Karstify
Kart
Karyotype
Kasher
Kaw
Kayak
Kayfabe
Kayo
Kaypoh
Kazoo
Keak
Kebab
Kebob
Keck
Keckle
Kedge
Keeho
Keek
Keel
Keelhale
Keelhaul
Keen
Keep
Keepe
Keeve
Keg
Kegel
Keister
Kek
Keloid
Kemb
Kemp
Ken
Kennel
Kenyanize
Kepe
Keratinize
Kerb
Kerblam
Kerchief
Kerf
Kerfuffle
Kern
Kernelize
Kerplunk
Kerrang
Kerve
Ketch
Ketchup
Kettle
Key
Keyboard
Keyframe
Keyhole
Keynote
Keypunch
Keyseat
Keystone
Keystroke
Keyword
Kibbitz
Kibble
Kibitz
Kibosh
Kiboze
Kick
Kickban
Kickbox
Kickflip
Kickstart
Kid
Kidnap
Kidproof
Kife
Kill
Killfile
Kiln
Kilt
Kin
Kindle
Kinescope
King
Kink
Kinkle
Kip
Kipe
Kipper
Kipsy
Kirtle
Kiss
Kissle
Kist
Kit
Kitbash
Kite
Kiteboard
Kitemark
Kitesurf
Kithe
Kitten
Kittle
Kiver
Klap
Klatawaw
Klaxon
Kleptoparasite
Kleptoparasitize
Kline
Kludge
Kluge
Knaa
Knab
Knack
Knacker
Knag
Knap
Knapsack
Knauvshawl
Knaw
Knawvshawl
Knead
Knee
Kneeboard
Kneecap
Kneel
Knell
Knick
Knife
Knifecrime
Knight
Knit
Knive
Kno
Knob
Knobble
Knock
Knockdown
Knoll
Knot
Knout
Know
Knowe
Knowleche
Knowledge
Knuckle
Knuckleball
Knucklewalk
Knurl
Kodak
Kohl
Kondo
Konk
Kool
Koranize
Kosher
Kosherize
Kotow
Kourbash
Kowtow
Kraal
Kreasote
Kreese
Kreosote
Krige
Kris
Kruppize
Kryptonate
Kudos
Kumbayah
Kurbash
Kuwaitize
Kvell
Kvetch
Kvitch
Kyanize
Kyarn
Kybosh
Kyke
Kyoodle
Kyth
Kythe
List of Verbs That Start with L
Verbs in the English language are used to communicate either actions, occurrences, or states of being. Below is a list of verbs starting with L. While looking at the examples of verbs from the list of verbs that start with L that is given below, try to find out what sort of an action is each verb performing.
Labefy
Label
Labialize
Labiate
Labor
Labour
Lace
Lacerate
Lachrymate
Lack
Laconize
Lacquer
Lactate
Ladder
Lade
Laden
Ladify
Ladle
Lag
Laicize
Lake
Lam
Lamb
Lambast
Lambaste
Lame
Lament
Laminate
Lampoon
Lance
Lanch
Land
Landscape
Language
Languish
Langure
Laniate
Lank
Lantern
Lap
Lapidate
Lapidify
Lappet
Lapse
Lard
Lare
Lariat
Lark
Larn
Larrup
Lash
Lasso
Last
Latch
Lateralize
Lath
Lather
Latibulize
Latinize
Latrate
Lattice
Laud
Laugh
Launch
Launder
Laureate
Lave
Laveer
Lavish
Lawe
Lay
Laze
Leach
Lead
Leaf
League
Leaguer
Leak
Lean
Leap
Lear
Learn
Lease
Leash
Leather
Leave
Lech
Lecher
Lecture
Leech
Leer
Leese
Leg
Legalize
Lege
Legend
Legislate
Legitimate
Legitimatize
Legitimize
Lend
Length
Lengthen
Lenify
Lese
Lessen
Lesson
Let
Lethargize
Letheonize
Levant
Levee
Level
Lever
Leverage
Levigate
Levitate
Levy
Lexicalize
Liaise
Lib
Libel
Liberalize
Liberate
Librate
License
Lick
Lie
Lifen
Lift
Lig
Ligate
Ligature
Lige
Light
Lighten
Lignify
Like
Lill
Lilt
Limb
Limbec
Limber
Lime
Limit
Limn
Limp
Lin
Line
Linearize
Linger
Link
Lionize
Lip
Lipread
Lipstick
Liquate
Liquefy
Liquidate
Liquidize
Liquify
Liquor
Lisp
Liss
List
Literalize
Lithe
Lithograph
Lithotype
Litigate
Litter
Live
Lixiviate
Load
Loaf
Loam
Loan
Loathe
Lob
Lobby
Localize
Locate
Lock
Locomote
Lodge
Loft
Log
Loiter
Loll
Lollop
Lollygag
Londonize
Long
Loo
Look
Loom
Loop
Loose
Loosen
Loot
Lop
Lope
Lopper
Lord
Loricate
Lose
Lot
Louden
Lounge
Lour
Louse
Lout
Love
Low
Lowball
Lower
Lube
Lubricate
Lucubrate
Luff
Lug
Luge
Lull
Lumber
Luminate
Lumine
Luminesce
Lump
Lunch
Luncheon
Lunge
Lurch
Lure
Lurk
Lusk
Lust
Luster
Lustrate
Lustre
Lute
Lux
Luxate
Luxuriate
Lynch
Lyophilize
List of Verbs That Start with M
It is a common phenomenon that if you want to stand out from the rest of the people around you, you need to have a variety of different verbs at your disposal. You are being provided with a list of verbs that start with M and it is your duty to memorize it. Following is that list of verbs starting with M.
Magnetize
Magnify
Maintain
Make
Malt
Man
Manage
Maneuver
Mangle
Manifest
Manipulate
Mantle
Manufacture
Mar
Maraud
March
Marinate
Mark
Marry
Martyr
Marvel
Mash
Mask
Massacre
Massage
Mast
Master
Mastermind
Masticate
Match
Mate
Materialize
Matter
Mature
Maximize
May
Mean
Measure
Mechanize
Medal
Meddle
Mediate
Mediatize
Medicate
Medicine
Meditate
Meed
Meet
Mellow
Melt
Memorize
Mend
Menstruate
Mention
Mentor
Merge
Merit
Mess
Metal
Metamorphosize
Mete
Mew
Might
Migrate
Militarize
Militate
Milk
Mill
Mime
Mimic
Mince
Mind
Mine
Mineralize
Mingle
Minimize
Mint
Mirror
Miscarry
Misdirect
Misinterpret
Misjudge
Mislay
Mislead
Misplace
Misrepresent
Miss
Mistake
Mistreat
Mistrust
Misunderstand
Misuse
Mitigate
Mix
Moan
Mob
Mobilize
Mock
Model
Moderate
Modernize
Modify
Modulate
Moisten
Molest
Mollify
Monitor
Monkey
Monopolize
Moo
Moor
Mop
Mope
Moralize
Mortgage
Mortify
Mortise
Motivate
Motor
Motorize
Mottle
Moult
Mount
Mourn
Mouth
Move
Muddle
Muffle
Mull
Multiply
Mumble
Mummify
Munch
Murder
Murmur
Muscle
Muse
Musk
Muss
Must
Muster
Mutilate
Mutiny
Mutter
Muzzle
List of Verbs That Start with N
A verb is the action word in a sentence; it literally drives the sentence and indicates much about what is going on. The list of verbs starting with N given below contains some very interesting verbs. Kindly go through this list of verbs that start with N with keen interest.
Nab
Nack
Nadir
Nag
Nail
Nait
Nake
Naken
Namaste
Name
Namecheck
Namedrop
Namefag
Namesake
Namespace
Nammus
Namous
Nance
Nangry
Nanny
Nanofabricate
Nanoimprint
Nantle
Nap
Napalm
Nape
Naphthalize
Napoo
Nappe
Nappy
Narc
Narcissize
Narcose
Narcoticize
Narcotize
Nark
Narrate
Narrativize
Narrow
Narrowcast
Nasalize
Nash
Nationalize
Naturalize
Naturize
Nauseate
Navigate
Navvy
Nay
Naysay
Nazify
Neal
Neap
Near
Neaten
Neatify
Nebulize
Necessitate
Necro
Necrobump
Necromance
Necropost
Necropsy
Necrose
Necrotize
Nectar
Nectarize
Need
Neeze
Neg
Negate
Negative
Negativize
Neglect
Negotiate
Negrify
Negrofy
Negroize
Neigh
Neighbour
Nemmine
Neocolonialize
Neologize
Neotenize
Neoterize
Neovascularize
Nephrectomize
Nerdify
Nerf
Nerve
Nesh
Neshen
Nesslerize
Nest
Nestle
Net
Netflix
Nether
Netify
Netsplit
Netsurf
Nett
Nettle
Network
Neuralize
Neuroimage
Neuromodulate
Neuroticize
Neurotize
Neurotransmit
Neutralize
Neven
New
Newcast
Newcoin
Newcreate
Newfangle
Newfashion
Newform
Newfront
Newgroup
Newmake
Newmodel
Newmodelize
Newmould
Newset
Newvamp
Neyghbour
Nib
Nibble
Niblick
Nice
Nicen
Nick
Nickel
Nickelize
Nicker
Nickname
Nicodemus
Nictate
Nictitate
Nidate
Nidder
Nidge
Nidificate
Nidify
Nidulate
Niello
Niff
Nifong
Nig
Nigerianize
Niggard
Nigger
Niggerize
Niggle
Nigh
Nighen
Nigrify
Nihilate
Nill
Nim
Ninja
Nip
Nipponize
Nither
Nitpick
Nitrate
Nitrify
Nitrilate
Nitrocarburize
Nitrogenate
Nitrogenize
Nitrosate
Nitrosylate
Nivellate
Nix
Nixtamalize
Nob
Nobble
Nobblerize
Nobilify
Nobilitate
Nock
Noclip
Noctambulate
Noctivagate
Nod
Nodalize
Noddle
Nodulate
Nodulize
Nog
Noint
Noise
Noiseproof
Nom
Nomadize
Nomenclate
Nominalize
Nominate
Nommus
Nonconcur
Nonconform
Noncuple
Nondimensionalize
Nonlinearize
Nonplus
Nonsense
Nonsensify
Nonsuit
Nontender
Noodge
Noodle
Noogie
Noose
Norm
Normalize
Normativize
Norn
North
Norther
Norwegianize
Nose
Nosedive
Nosegrind
Nosel
Nose-Pick
Noseprint
Noseride
Noseslide
Nosh
Nostalgize
Nostrificate
Nostrify
Notarize
Notate
Notch
Note
Notice
Notify
Nott
Nought
Noun
Nounize
Nourish
Nourisht
Noursle
Nousle
Novate
Novelize
Noy
Nroff
Nuance
Nub
Nubble
Nubilate
Nuclearize
Nucleate
Nucleoporate
Nuddle
Nudge
Nudle
Nudzh
Nuke
Null
Nullify
Numb
Number
Numerate
Numericalize
Numericize
Nuncle
Nuncupate
Nurdle
Nurl
Nurn
Nurse
Nursemaid
Nursle
Nurstle
Nurture
Nuss
Nustle
Nut
Nutate
Nutcrack
Nutmeg
Nutriate
Nutrify
Nutshell
Nutshot
Nuzzle
Nympho
Nymshift
List of Verbs That Start with O
A verb possesses the grammatical meaning of verbiality – the ability to denote a process developing in time. Following is a list of verbs that start with O. How do these verbs from the list of verbs starting with O carry out actions in both verbal and written mediums?
Obey
Obfuscate
Object
Objurgate
Obligate
Oblige
Obliterate
Obnubilate
Obscure
Observe
Obsess
Obstinate
Obstipate
Obstruct
Obtain
Obtrude
Obtund
Obturate
Obviate
Occasion
Occidentalize
Occlude
Occult
Occupy
Occur
Odorize
Offend
Offer
Officialize
Officiate
Offload
Offsaddle
Offset
Ogle
Oil
Oink
Ok
Omen
Omit
Ooze
Opacify
Opalesce
Opalize
Open
Operate
Opine
Oppose
Oppress
Oppugn
Opsonize
Opt
Optate
Optimize
Orate
Orbit
Orchestrate
Ordain
Order
Ordinate
Organize
Orient
Orientalize
Orientate
Originate
Ornament
Orphan
Oscillate
Osculate
Ossify
Ostentate
Ostracize
Oust
Outbalance
Outbid
Outbrave
Outclass
Outcrop
Outcry
Outdistance
Outdraw
Outface
Outfight
Outflank
Outfox
Outgeneral
Outgo
Outgrow
Outguess
Outlast
Outlaw
Outline
Outlive
Outmaneuver
Outmanoeuvre
Outmarch
Outmatch
Outmode
Outnumber
Outpace
Outperform
Outplay
Outpoint
Output
Outrange
Outrank
Outride
Outrival
Outroar
Outrun
Outscore
Outsell
Outshine
Outshout
Outsmart
Outsource
Outstare
Outstrip
Outweigh
Outwit
Ovenbake
Overachieve
Overact
Overarch
Overawe
Overbalance
Overbear
Overbid
Overboil
Overburden
Overcapitalize
Overcast
Overcharge
Overclothe
Overcloud
Overcome
Overcompensate
Overcook
Overcrop
Overcultivate
Overdo
Overdose
Overdramatize
Overdraw
Overdress
Overdrive
Overeat
Overemphasize
Overestimate
Overexcite
Overexert
Overextend
Overfatigue
Overfeed
Overfill
Overflow
Overfly
Overgeneralize
Overgorge
Overgrow
Overhang
Overhaul
Overhear
Overheat
Overindulge
Overjoy
Overlap
Overlay
Overleap
Overlie
Overload
Overlook
Overmaster
Overpay
Overplay
Overpower
Overprice
Overprint
Overproduce
Overprotect
Overrate
Overreach
Overreact
Overrefine
Override
Overrule
Overrun
Oversaturate
Oversee
Oversew
Overshadow
Overshoot
Oversimplify
Oversleep
Overspecialize
Overspend
Overspread
Overstate
Overstay
Overstep
Overstock
Overstrain
Overstress
Overstretch
Overstuff
Oversupply
Overtake
Overtax
Overthrow
Overtire
Overtop
Overtrump
Overturn
Overuse
Overvalue
Overweary
Overwhelm
Overwork
Overwrite
Ovulate
Owe
Own
Oxidate
Oxidize
Oxygenate
Oxygenize
List of Verbs That Start with P
While going through a written piece or listening to a person talking, you often come across some verbs that you haven't heard of a lot. Below is a list of verbs that start with P. From the list of verbs starting with P given below, point out all the verbs that you are seeing for the very first time.
Pace
Pacify
Pack
Pact
Pad
Paddle
Padlock
Pain
Pair
Pal
Palaver
Palliate
Palm
Pamper
Pan
Panel
Pant
Paper
Parade
Paragon
Paralyze
Paraphrase
Pardon
Pare
Parent
Park
Parley
Parody
Part
Participate
Particularize
Partition
Partner
Pass
Paste
Pasteurize
Pasture
Pat
Patch
Patent
Patrol
Patronize
Patter
Pause
Pave
Paw
Pay
Peak
Pearl
Peck
Pedal
Peddle
Peek
Peel
Peep
Peer
Peg
Pen
Penalize
Pencil
Penetrate
Pension
People
Pep
Pepper
Perceive
Perch
Percolate
Peregrinate
Perfect
Perforate
Perform
Perfume
Perish
Perk
Permeate
Permit
Perpetrate
Perpetuate
Persecute
Persevere
Persist
Personalize
Personify
Perspire
Persuade
Pertain
Perturb
Peruse
Pervade
Pervert
Pester
Pet
Petition
Petrify
Philosophize
Phone
Phosphorate
Photograph
Phrase
Pick
Picket
Picture
Pierce
Pig
Pile
Pilfer
Pillage
Pilot
Pin
Pinch
Pine
Pinion
Pioneer
Pipe
Pirate
Pirouette
Piss
Pit
Pitch
Pity
Pivot
Place
Plagiarize
Plague
Plait
Plan
Plaster
Plate
Play
Plead
Please
Pleasure
Pledge
Plot
Pluck
Plug
Plump
Plunder
Plunge
Poach
Pocket
Point
Poise
Poison
Poke
Polarize
Polish
Pollute
Polymerize
Ponder
Pontificate
Poop
Pop
Popularize
Populate
Pore
Portray
Pose
Position
Possess
Post
Postdate
Postpone
Pot
Potter
Pound
Pour
Powder
Power
Practice
Praise
Prattle
Pray
Preach
Precede
Precipitate
Predestinate
Predetermine
Predict
Predispose
Predominate
Preexist
Prefer
Preform
Prejudge
Prelude
Premeditate
Preoccupy
Prepare
Presage
Prescribe
Present
Preserve
Preside
Press
Presume
Presuppose
Pretend
Pretty
Prevail
Prevaricate
Prevent
Prey
Price
Prick
Prime
Print
Privilege
Prize
Probe
Proceed
Process
Proclaim
Procrastinate
Procreate
Proctor
Produce
Profane
Profess
Profile
Profit
Program
Progress
Prohibit
Project
Proliferate
Prolong
Promise
Promote
Prompt
Promulgate
Pronounce
Prop
Propagate
Propel
Prophesy
Proportion
Propose
Propulse
Prosecute
Prospect
Prosper
Prostitute
Protect
Protest
Protrude
Prove
Provide
Provoke
Prowl
Prune
Pry
Publish
Pucker
Puff
Puke
Pull
Pullulate
Pulp
Pulverize
Pump
Punch
Punctuate
Puncture
Punish
Purchase
Purge
Purify
Purpose
Purr
Pursue
Push
Put
Putrefy
List of Verbs That Start with Q
Using a rare collection of verbs helps you add terseness and pithiness to your expression and writing which would implicitly create an admirable public self-image for you in the eyes of your audience. Going through a list of verbs starting with Q can be a very good place for learning such verbs. One such list of verbs that start with Q is given below.
Quab
Quack
Quackle
Quadrate
Quadruple
Quadruplicate
Quaff
Quail
Quake
Qualify
Quantify
Quantise
Quantitate
Quantize
Quap
Quarantine
Quarrel
Quarry
Quarter
Quarterback
Quash
Quat
Quave
Quaver
Quech
Queck
Queen
Queer
Quelch
Quell
Queme
Quench
Querken
Querl
Query
Quest
Question
Quetch
Queue
Quibble
Quich
Quick
Quicken
Quickstep
Quiddle
Quiesce
Quiet
Quill
Quilt
Quinch
Quintuple
Quip
Quirk
Quirl
Quit
Quitclaim
Quiver
Quiz
Quob
Quoif
Quoit
Quop
Quote
Quoth
Quieten
Quoin
List of Verbs That Start with R
Verbs are at the heart of sentences and clauses; they are indispensable to the formation of a complete thought. As R is the eighth most common letter in English, therefore the list of verbs starting with R is a broad one too. Following is a list of verbs that start with R.
Race
Rack
Radiate
Radicalize
Rage
Raid
Rail
Rain
Raise
Rake
Rally
Ramble
Ramify
Ramp
Ransack
Rap
Rape
Rapture
Rarefy
Rasp
Rat
Rate
Ratify
Ration
Rationalize
Rattle
Ravage
Rave
Ravish
Reabsorb
Reach
React
Read
Readjust
Readmit
Reaffirm
Realign
Realize
Reanimate
Reap
Reappear
Reapply
Rear
Reascend
Reason
Reassemble
Reassume
Reassure
Rebaptize
Rebel
Reboot
Rebound
Rebuff
Rebuild
Rebuke
Recall
Recap
Recapitulate
Recapture
Recast
Recede
Receive
Recharge
Reciprocate
Recite
Reckon
Reclaim
Recline
Recognize
Recollect
Recommence
Recommend
Recompose
Reconcile
Reconfirm
Reconquer
Reconsider
Reconsolidate
Reconvert
Record
Recount
Recover
Recreate
Recriminate
Recross
Recruit
Rectify
Recuperate
Recur
Recut
Recycle
Redden
Redeem
Redesign
Rediscover
Redistribute
Redo
Redouble
Redound
Redraw
Reduce
Reek
Reel
Reembark
Reemerge
Reengage
Reenlist
Reenter
Reerect
Reestablish
Reexamine
Refashion
Refer
Refill
Refine
Refit
Reflect
Reform
Refract
Refresh
Refrigerate
Refund
Refurnish
Refuse
Refute
Regain
Regard
Regenerate
Regild
Register
Regraft
Regress
Regret
Regrind
Regularize
Regulate
Regurgitate
Rehabilitate
Rehearse
Reheat
Reign
Reimburse
Reimpose
Rein
Reincorporate
Reinforce
Reinsert
Reinstall
Reinstate
Reinsure
Reintegrate
Reintroduce
Reinvest
Reinvigorate
Reissue
Reiterate
Reject
Rejoice
Rejoin
Rejuvenate
Rekindle
Relapse
Relate
Relax
Relay
Relearn
Release
Relegate
Relieve
Relish
Reload
Relocate
Remain
Remake
Remarry
Remedy
Remelt
Remember
Remind
Remodel
Remount
Remove
Remunerate
Rename
Renew
Renounce
Renovate
Rent
Reoccupy
Reopen
Reorganize
Repack
Repaint
Repair
Repatriate
Repay
Repeal
Repeat
Repel
Repent
Replace
Replant
Reply
Repolish
Report
Represent
Repress
Reprimand
Reprint
Reproach
Reprobate
Reproduce
Republicanize
Republish
Repudiate
Repute
Request
Require
Requisition
Rescue
Reseat
Resell
Resemble
Resent
Reserve
Reset
Reshape
Reside
Resign
Resist
Resolve
Resort
Resound
Resow
Respect
Respire
Respond
Rest
Restore
Restrain
Restrict
Result
Resume
Resupply
Resuscitate
Retail
Retain
Retake
Retaliate
Retire
Retort
Retouch
Retrace
Retract
Retranslate
Retrograde
Retry
Return
Reunite
Reveal
Reverberate
Revere
Reverence
Reverse
Revert
Review
Revile
Revise
Revisit
Revitalize
Revive
Revolt
Revolutionize
Reward
Rhyme
Rib
Rid
Ride
Ridge
Ridicule
Ridiculize
Rifle
Rig
Ring
Rinse
Riot
Rip
Ripen
Ripple
Rise
Risk
Rival
Rivet
Roam
Roar
Roast
Rob
Rock
Roll
Rollick
Romance
Romanize
Romp
Root
Rot
Rotate
Rouge
Rough
Roughcast
Roughhew
Round
Rouse
Row
Rub
Ruffle
Ruin
Rule
Rumble
Ruminate
Rummage
Run
Run-After
Rush
Rust
Rustle
List of Verbs That Start with S
The letter S is the seventh most common letter in English. This is the one of the reasons that the list of verbs that start with S is a large one. One such list of verbs starting with S is given below.
Sabotage
Sacrifice
Sag
Sail
Saint
Salute
Sanctify
Sanction
Satirize
Satisfy
Saunter
Save
Savor
Savvy
Saw
Say
Scald
Scale
Scamper
Scandalize
Scare
Scintillate
Scold
Scoop
Score
Scowl
Scrabble
Scramble
Scrap
Scrape
Scratch
Scrawl
Scream
Screech
Screw
Scribble
Script
Scrub
Scrutinize
Sculp
Search
Season
Seat
Secularize
Secure
Seduce
See
Seize
Select
Sell
Send
Sense
Sensitize
Sensualize
Sentence
Sentinel
Separate
Serve
Service
Set
Sew
Shake
Shape
Share
Sharpen
Shatter
Shave
Shear
Shed
Shelter
Shift
Shine
Ship
Shiver
Shock
Shoe
Shoot
Shop
Shorten
Shout
Shove
Shovel
Show
Shred
Shrink
Shrivel
Shrug
Shudder
Shuffle
Shut
Sight
Sign
Signal
Signify
Simplify
Sinew
Sing
Sink
Sire
Sister
Sit
Size
Sizzle
Skate
Ski
Skid
Skill
Skylark
Slam
Slaughter
Sleek
Sleep
Slick
Slide
Slip
Slit
Slow
Smack
Smash
Smear
Smell
Smile
Smoke
Smooth
Snap
Snivel
Snow
Snug
Snuggle
Soar
Socialize
Solemnize
Solve
Soothe
Sophisticate
Sort
Sound
Soup
Sovietize
Sow
Spark
Sparkle
Spatialize
Speak
Specialize
Speed
Spell
Spend
Spice
Spill
Spin
Spirit
Spiritualize
Spit
Split
Spoil
Sponsor
Sport
Spot
Sprain
Spray
Spread
Spring
Sprout
Spruce
Square
Squat
Squeeze
Squint
Squire
Stabilize
Stable
Stamp
Stand
Standardize
Star
Start
State
Stave
Stay
Steady
Steal
Stem
Step
Sterilize
Steward
Stick
Stigmatize
Stimulate
Sting
Stink
Stir
Stitch
Stop
Store
Strengthen
Stress
Strew
Strike
String
Strip
Strive
Struggle
Strum
Strut
Study
Stumble
Stun
Style
Stylize
Sublime
Submit
Subsidize
Substitute
Succeed
Suffer
Suffice
Sugar
Suggest
Suit
Summarize
Supervize
Supple
Supply
Support
Suppose
Surpass
Surprise
Surrender
Surround
Survey
Survive
Suspect
Suspend
Sustain
Swallow
Swank
Swap
Sway
Swear
Sweat
Sweep
Sweeten
Swell
Swim
Swing
Symbolize
Sympathize
Synchronize
Synthesize
List of Verbs That Start with T
There is a lengthy list of verbs that start with T that can help you make your conversational contribution both fun and appealing. Following is a list of verbs starting with T.
Tabulate
Tack
Tackle
Tag
Tail
Tailor
Taint
Take
Talk
Tally
Tame
Tamper
Tan
Tangle
Tap
Taper
Tar
Target
Tariff
Tarnish
Taste
Tattoo
Taunt
Tax
Teach
Team
Tear
Tease
Teem
Telegraph
Telephone
Televize
Tell
Temper
Temporize
Tempt
Tend
Tender
Term
Terminate
Terrify
Terrorize
Test
Tetanize
Text
Thank
Thatch
Thaw
Theorize
Thicken
Thin
Think
Thrash
Thread
Threat
Threaten
Thrill
Thrive
Throb
Throttle
Throw
Thrum
Thrust
Thumb
Thunder
Thwart
Tick
Tickle
Tide
Tidy
Tie
Tighten
Tile
Tilt
Timber
Time
Tinge
Tinkle
Tint
Tip
Tipple
Tire
Titillate
Title
Titter
Toast
Toboggan
Toddle
Tolerate
Toll
Tone
Tool
Top
Topple
Torment
Torpedo
Torture
Toss
Tot
Total
Totter
Touch
Toughen
Tousle
Tout
Tow
Toy
Trace
Track
Trade
Trail
Train
Trample
Transcend
Transfer
Transfigure
Transfix
Transform
Transfuse
Transgress
Translate
Transmigrate
Transmit
Transmute
Transpire
Transplant
Transport
Transpose
Trap
Travel
Travesty
Treasure
Treat
Tremble
Trench
Trepan
Trespass
Triangulate
Trick
Trickle
Trigger
Trim
Trip
Triple
Triumph
Trot
Trouble
Trump
Trumpet
Truncate
Truss
Trust
Trustee
Try
Tube
Tuck
Tumble
Tumefy
Tun
Tune
Turf
Turn
Tutor
Tweak
Twinkle
Twist
Twitch
Type
Tyrannize
List of Verbs That Start with U
The utilization of verbs to perform actions in our lives is endless, especially of verbs that start with U. For your convenience, a list of verbs starting with U is given below. It is highly recommended that you should get hold of all the verbs given in this list of verbs that start with U.
Ulcerate
Unanchor
Unbalance
Unbar
Unbenumb
Unbias
Unbind
Unbolt
Unbox
Unbraid
Unbridle
Unbuckle
Unburden
Unbutton
Unconfound
Uncork
Uncouple
Uncover
Uncurl
Undeceive
Underbear
Undercut
Underestimate
Underfong
Undergo
Underline
Undermine
Underrate
Underscore
Undersell
Understand
Understudy
Undertake
Undervalue
Underwrite
Undo
Undress
Undulate
Unearth
Unfasten
Unfetter
Unfold
Unfurl
Unharness
Unhinge
Unhook
Unify
Uninstall
Unionize
Unite
Universalize
Unlace
Unlearn
Unleash
Unload
Unlock
Unmask
Unmuzzle
Unnail
Unnerve
Unpack
Unpick
Unpleat
Unplug
Unravel
Unroll
Unsaddle
Unscrew
Unseal
Unseat
Unsettle
Unshackle
Unsolder
Unstick
Unstitch
Unsubscribe
Unswaddle
Untangle
Unthread
Untie
Untwist
Unveil
Unwind
Unwrap
Upbear
Upcheer
Update
Upend
Upgrade
Uphold
Upholster
Uplift
Upload
Uproot
Upsell
Upset
Upstand
Urbanize
Urge
Urinate
Use
Usher
Usurp
Utilize
Utter
List of Verbs That Start with V
A strong orator has a majority of words up his sleeves that help him move the masses. For you as a reader, the first place to start is to get to know about verbs because they are the agents of action. One such list of verbs starting with V is given below. Try to memorize all the verbs given in this list of verbs that start with V.
Vacate
Vacation
Vaccinate
Vacillate
Vacuum
Vagabond
Vail
Valance
Valet
Validate
Valuate
Value
Vamoose
Vamp
Vamper
Van
Vandalize
Vanish
Vanquish
Vantage
Vaporize
Variegate
Varnish
Vary
Vasectomize
Vaticinate
Vault
Vaunce
Vaunt
Veer
Vegetate
Veil
Vein
Velcro
Vellicate
Vend
Veneer
Venerate
Vent
Ventilate
Venture
Verbalize
Verbify
Verdigris
Verge
Verify
Vermiculate
Vermilion
Vernate
Verse
Versify
Vesicate
Vesiculate
Vest
Vesture
Vet
Veto
Vex
Vibrate
Victimise
Victimize
Victual
Videotape
Vie
View
Vilify
Vilipend
Vindicate
Vinify
Violate
Virilize
Visa
Visit
Visor
Visualise
Visualize
Vitalise
Vitalize
Vitiate
Vitrify
Vitriol
Vitriolize
Vituperate
Vivificate
Vivify
Vivisect
Vocalise
Vocalize
Vociferate
Voice
Void
Volatilize
Volley
Volunteer
Vomit
Voodoo
Vote
Vouch
Vouchsafe
Vow
Vowelize
Voyage
Vroom
Vulcanize
Vulgarize
List of Verbs That Start with W
Verbs are an indispensable part of our daily lives. We can't imagine communicating, writing, or reading without these verbs. A list of verbs that start with W is given below. Let's jump into this amazing list of verbs starting with W to make ourselves familiar with them.
Wad
Waft
Wag
Wage
Wager
Waggle
Wait
Waive
Wake
Waken
Walk
Wall
Wallow
Waltz
Wander
Wane
Want
Warble
Warish
Warm
Warn
Warp
Warrant
Wash
Waste
Watch
Water
Waterproof
Wave
Waver
Wax
Way
Weaken
Weal
Wean
Wear
Weary
Weather
Weave
Wed
Wedge
Wedlock
Weed
Ween
Weep
Weet
Weigh
Weird
Welcome
Weld
Well
Westernize
Wet
Whack
Wheedle
Wheel
Whelp
Whet
While
Whimper
Whimsey
Whine
Whip
Whir
Whirl
Whisk
Whisper
Whistle
White
Whitewash
Whiz
Widen
Wield
Wig
Wiggle
Will
Wilne
Wilt
Win
Wipe
Wire
Wiredraw
Wish
Withdraw
Wither
Withhold
Withstand
Witness
Wobble
Wonder
Woo
Word
Work
Worry
Worsen
Worship
Wound
Wow
Wrangle
Wrap
Wreak
Wreck
Wrestle
Wriggle
Wring
Wrinkle
Write
Wrong
List of Verbs That Start with X
There is a very short list of verbs that start with X. A list of verbs that start with X has been provided for you to get yourself acquainted with them. Although we rarely encounter them in our speech and writing yet they add denseness to your speech and writing.
Xerox
X-out
Xylograph
Xylophone
Xerocopy
Xenograft
Xanthate
Xenotransplant
X-irradiate
X-ing
Xylomance
Xfer
XOR
Xxencode
X-ray
Xeriscape
List of Verbs That Start with Y
Just like the letter X, the list of verbs that start with Y is a brief one. How many of these verbs from the list of verbs starting with Y, given below, do you use on a regular basis?
Yell
Yack
Yelp
Yammer
Yawn
Yak
Yank
Yap
Yellow
Yowl
Yip
Yandy
Yarn
Yaw
Yark
Yarm
Yead
Yoke
Yard
Yabber
Yo-yo
Yaup
Yawl
Yux
Youl
Yawp
Yean
Yarn-dye
Yeast
Yerk
Yeuk
Yend
Yock
Yuk
Yeve
Yearn
Yodel
Yacht
Yen
Yield
List of Verbs That Start with Z
A list of verbs that start with Z has been given below. As you can see that if you start counting verbs in the list of verbs starting with Z, you won't find too many.
Zip
Zoom
Zap
Zone
Zigzag
Zero
Zest
Zonk
Zincify
Zig
Zing
Zipper
Zombify
Zariba
Zot
Zoutch
Zeroize
Zuluize
Zolaize
Zephyr
Zizzle
Zirconiate
Zhuzh
Zoomorphize
Zotz
Zhng
Zany
Zorb
Zionify
Zeriba
Zionize
Zeolitize
Zerg
Zizz
Zinc
Zoologize
Zhoosh
Zither
Zipline
Zouk
Final Thoughts on List of Verbs
By now you must have known that if we didn't have a list of verbs up our sleeves we would not have been able to excel in our lives. Without verbs we would only be left with descriptive words. There is no denying the significance of descriptive words such as nouns and adjectives but verbs are also essential. If we did not have verbs, our lives would have come to a point of standstill.
Verbs list is an integral part of our everyday lives. We cannot just do away with them. It is one of the most basic need of ours to learn and add to the list of verbs. Verbs define actions; more we will have, more action there will be in our lives. Hence as a reader, you should go through the list of verbs given in this article several times if you want to get hold of them.